Nine sewer deaths in four weeks: A need to look at safety procedures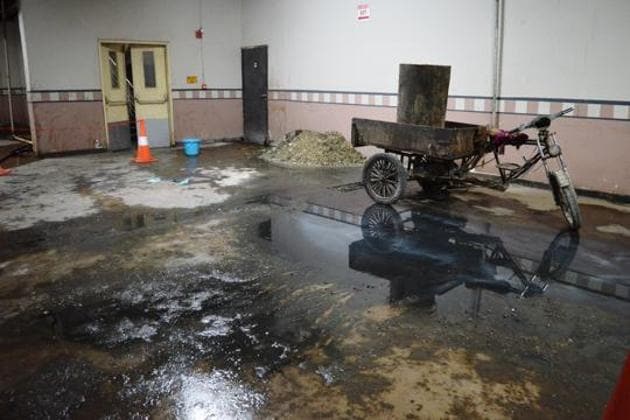 Updated on Aug 12, 2017 11:37 PM IST
Nine deaths in a span of four weeks inside the sewers of Delhi has set the alarm bells ringing in the city. The latest incidents of sewer deaths were reported from east Delhir on Saturday in which two lives were lost.
According to Delhi water minister Rajendra Gautam, since Saturday's incident took place in a private mall, it was not under the jurisdiction of the Delhi Jal Board. "What I got to know is that the incident took place in a mall, where they had engaged a private contractor to clean the septic tank. Since it is a private space, it is not in our jurisdiction. However, I have asked officials to set up a monitoring committee and a vigilance committee, which will also include the police commissioner, soon," Gautam told Hindustan Times.
Saturday's incident comes six days after three men had died while cleaning a sewer line in Lajpat Nagar.
The case is yet to be solved as Delhi Jal Board, which was asked to submit a report in the case by chief minister Arvind Kejriwal, says only the arrest of the contractor who hired the men for cleaning the sewer and is on the run may help crack it.
Delhi chief minister Arvind Kejriwal had announced a compensation of R10 lakh each and a government job for one family member of the each of the Lajpat Nagar victims.
In a similar incident, which took place on July 16 in Ghitorni, four people had died while trying to clean a rainwater harvesting pit which had turned into a sewage-filled septic tank due to lack of maintenance. In both the cases, the deceased were working for private contractors.
Manual scavenging was banned in the country in 1993. However, since 1994, more than 80 people have died in the drains and manholes of the Capital alone.
Doctors say sewage pits and septic tanks produce toxic gases like carbon monoxide and methane that makes breathing difficult. When a person is exposed to these gases, shortage of oxygen is created, a state of acute hypoxaemia and as a result, the victims lose alertness.
According to experts, the spurt in number of such accidents — which has caused nine deaths in a month — might be because more and more untrained people, without proper precautions, are taking up the cudgels of cleaning the city's sewers.
"In the monsoon, there is more pressure of work on the agencies to clean the drains and tanks. Mostly contractual staff are engaged and they are often forced to clean these drains without any equipment. So it is not surprising that these kind of incidents are happening," Dunu Roy, activist and director of city-based NGO Hazards Centre, said adding that a basic minimum protocol is not followed while cleaning these sewage lines and septic tanks.
"There is a high court order and a Supreme Court directive that no manual scavenging should be allowed. In case, workers need to clean a drain manually, then they need to be provided protective gear. Technically, that is not feasible at all times. You have to wear rubber suit, a mask and carry an oxygen tank," Roy said.
The protocol says the person entering must have a rope, and a person at the other end and also a supervisor has to be present. He, if needed, will pull out the worker. But usually even that is not followed.
Close Story
Personalise your news feed. Follow trending topics