Sangam Vihar 'Godmother' controls 3 government borewells, sells water: Delhi Police
Updated on Jan 16, 2018 07:23 AM IST
Basiran and her family illegally extracts water from the wells and charge between ₹600 and ₹1,000 per month from each household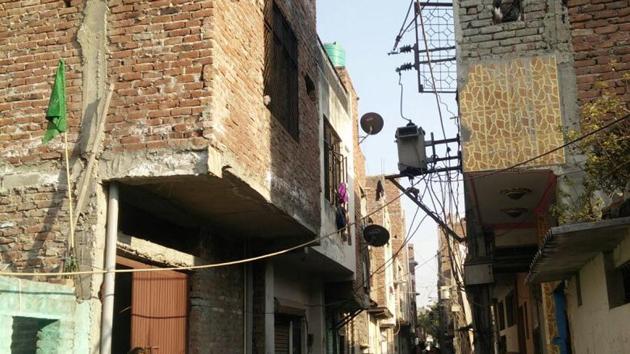 New Delhi
A day after Hindustan Times reported how the 'Godmother' of one of Delhi's largest crime families is on the run, the Delhi police on Monday wrote to a subdivisional magistrate (SDM) and the Delhi Jal Board (DJB) that the 62-year-old had control over three government borewells in Sangam Vihar.
The family was illegally extracting water from these wells and selling it to local residents.
In south Delhi's Sangam Vihar, one of India's largest unauthorised colonies where the DJB is yet to provide piped water to all houses, the government has installed bore wells.
Police said Basiran and her gang members, mostly her jailed son's friends, control the three bore wells and illegally sell water. They charge anywhere between Rs 600 and Rs 1,000 per month from each household.
Police told the SDM of Kalkaji that the family is a part of the water mafia and supply water to at least 500 families at I block and K-6 block during the Sunday market.
DCP South Romil Baaniya said, "We have written to the DJB seeking clarification on how they have control over the wells. Investigation is on."
Hindustan Times had earlier reported on November 2 that the woman was in jail for extortion along with her seven sons, including a juvenile, who have over 100 criminal cases such as murder, robbery, extortion, snatching, arms act and other similar crimes.
While the woman was out on bail, fresh charges of murder and kidnapping surfaced against her on January 10. She has been absconding since Friday evening, police said.
In November, within days of coming out of prison on bail, Basiran had allegedly taken a contract of Rs 60,000 for a murder and plotted to kidnap a young man for ransom in an attempt to collect money to pay for her son's bail, a police officer said.
On January 10, police rescued a 21-year-old who was being beaten by three men inside a jungle in Sangam Vihar. The three men told police they were friends of Basiran's son Rahul Khan, presently lodged in Tihar.
After allegedly admitting that they were hired by Basiran, they led the police to a woman named Munni Begum, who had reportedly paid Rs 60,000 to Basiran for a murder.
Police said on Sunday that Basiran had paid Rs 18,000 to her son's friends to kill Begum's brother, whose disfigured and burnt body was found in the second week of November.
Investigating officials said Basiran's husband, Malkhan Singh, is the only male member in her family without a crime record. While his wife and sons were in jail, Singh was always at home rearing his goats in the forested areas near their house.
Since Friday, Singh is also missing along with his wife. Investigating officers say this has never happened before but by locking his house and switching off his phones, police suspect Singh may have finally become a fugitive.
Personalise your news feed. Follow trending topics