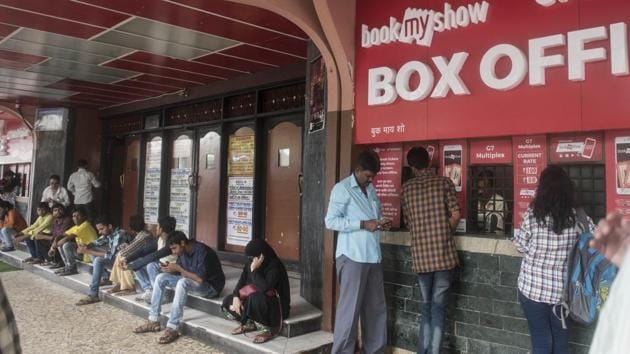 Watching movies in east Delhi may soon get costlier
East Delhi Municipal Corporation has proposed to increase entertainment tax by up to 100-150 times in its budget estimates for the next financial year
UPDATED ON DEC 08, 2017 08:29 AM IST
Watching a movie at a theatre in east Delhi may get cost you more.
Looking for avenues to ramp up its failing finances and stem rising deficit, the East Delhi Municipal Corporation has proposed to increase entertainment tax by up to 100-150 times in its budget estimates for the next financial year.
For class 1 film theatres, it is proposed to increase from Rs 10 per show to Rs 1,000 per show and for class 2 theatres, it could go up from Rs 7 to Rs 1,000 per show.
Officials said this tax revision may lead to a hike in theatre ticket prices.
"Besides, for organising carnival and fete, we propose to charge Rs 5,000 per show. The current charge is Rs 10. It will add at least Rs 2-3 crore extra to the corporation's pocket, annually," said an East Delhi Municipal Corporation official.
As per estimates, of the 13 lakh properties which are liable to pay tax in east Delhi, only 2.5 lakh pay up. To bring more property owners under tax net, the civic body proposed to start a survey for identifying tax payers in residential and commercial areas from April 1, and issue unique property identification cards
"Despite our best efforts, we failed to collect property tax from more than 35% properties in our jurisdiction because 90% of colonies in our area are unplanned and come under E, F, G and H categories," said Brajesh Singh, additional commissioner, EDMC.
The civic agency also proposes to implement Outdoor Advertisement Policy 2017.
"The new policy will relax the cap on the number of advertisements poles that can be installed per kilometre.
"Last year, we estimated to collect Rs 20 crore under this head but once the policy is implemented, we may increase revenue collection by Rs 25 crore," the official said.
Developing stack parking lots through public-private partnership model at Geeta Colony, Babarpur, Preet Vihar and Nand Nagri and multi-level car parkings at Laxmi Nagar, Vikas Marg and District Centre Complex are also among several projects which are proposed by the east municipal body to increase revenues.
"Since the projects will take time to implement, we have identified 32 new sites where surface parking lots can be developed," said Ranbir Singh, commissioner, east corporation.
Development of all municipal properties such as constructing women hostel at a land in Dilshad Garden, building educational institutions at Trilokpuri and construction of a health centre on a plot near Swami Dayananad Hospital in Shahdara is also expected to bring in money for the poorest of the three civic bodies in Delhi.
Close