Auto strike a nightmare for students
With auto drivers bluntly refusing to take commuters, and some charging almost thrice the meter fare, reaching college on time has become a harrowing experience for students.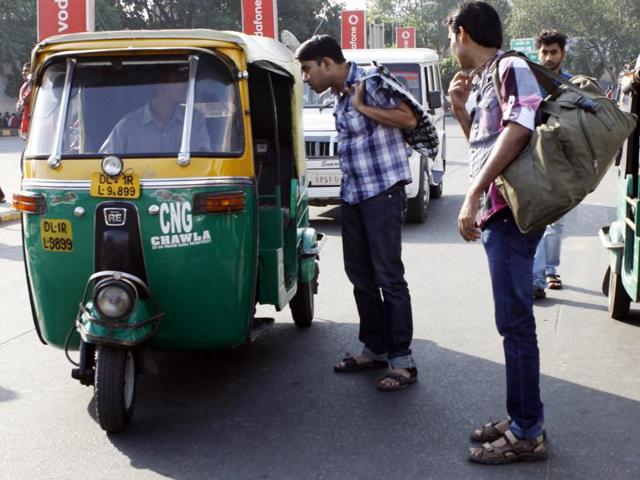 Published on Jul 28, 2016 07:09 PM IST
The ongoing auto-rickshaw strike against app-based cab services in Delhi has left students struggling to reach college. The worse hit are those whose colleges are not connected to metro lines. "Reaching college has become a harrowing experience as autowalas bluntly refuse to take us. Those who agree ask for almost thrice the meter fare," says Mansa Saxena, a student of Lady Shri Ram college.
Read: Commuting nightmare: Auto strike, rains, kanwar yatra to hit Delhi-NCR today
Many have been missing classes for the last three days. "I have to change metro twice to reach college which wastes a lot of time. I've missed my classes thrice. Also, drivers refuse female passengers point blank, as they are scared of attacks by the union supporters," says Aveeva Dhillon from Hansraj College. Mahesh Kumar, a student of Ramjas College was forcibly asked by Union supporters to get down from the auto. "They started yelling at the driver. I was asked to get down at once. I walked 1 kilometer to reach my college," he says.
Close Story