'Targeted because I am a Dalit': Ex-AAP minister Sandeep Kumar on sex CD row
Sep 01, 2016 12:10 PM IST
Aam Aadmi Party (AAP) leader Sandeep Kumar, who was sacked by the party over an alleged sex scandal, said on Thursday that he was being targeted because he is poor and Dalit.
Former Aam Aadmi Party (AAP) minister Sandeep Kumar, who was sacked from his post over an alleged sex scandal, said on Thursday that he was targeted because he was poor and Dalit.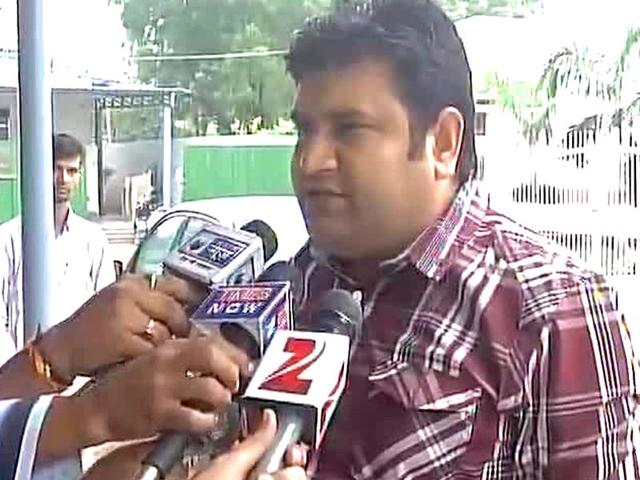 "This is a conspiracy against me as I belong to Valmiki Samaj. There should be a probe into this matter. I am very hurt by watching the video on television. There is no authenticity of this CD. Authenticity should be checked," he told reporters at his residence in New Delhi.
Kumar was removed as Delhi's women and child welfare minister on Wednesday over a video purportedly showing the 35-year-old in a compromising position with two women.
""I am the only Dalit face of the party. I have been popular among Dalit community, that's why a conspiracy has been hatched against me. Other political parties are after us as we do not have a political background," he said, stressing there was a conspiracy against him and his party.
Reports said the nine-minute-long video showed Kumar, the legislator for Sultanpur Majra, with a woman. There was another clip with a separate woman. Kejriwal announced Kumar's sacking on Twitter after a top-level meeting of his party. Kumar, however, insisted that he had resigned on moral grounds.
Asked if he was the one featured in the CD, Kumar said that it was a matter of investigation and truth should come out.
"Someone is saying the video is two months old and others are saying it is three months old. There is no authentication Dalits have been exploited always. I belong to a poor family, so I know the facts are distorted. I have been framed because I am a Dalit," he reiterated.
Kumar is the third minister to be removed from the Kejriwal cabinet in the past 19 months. Law minister Jitender Singh Tomar was removed after he was arrested for a fake college degree and food and supplies minister Asim Ahmed Khan was axed over complaints that he demanded a bribe from a builder.