Delhi sees a rise in water-borne diseases
Complaints of diarrhoea, jaundice, gastroenteritis and typhoid cases have started trickling into various Delhi hospitals, thanks to poor quality of drinking water in certain parts of the city.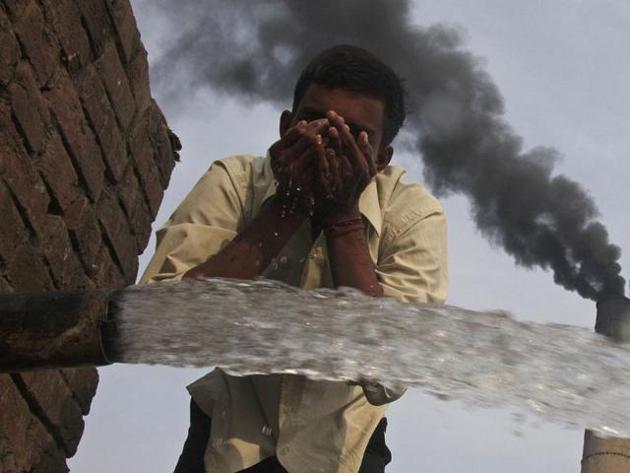 Updated on Apr 20, 2017 03:31 PM IST
New Delhi: There has been a surge in the number of water-borne illnesses in the National Capital, especially in East Delhi that is linked to bad drinking water quality, say doctors.
"We have definitely seen a rise in the number of cases of typhoid, jaundice and other water-borne illnesses since the summer set in," said Dr Mukesh Mehra, associate director for internal medicine at Max Hospital, Patparganj.
Jaundice and typhoid are caused by contaminated food and water. Residents of East Delhi have been complaining about the quality of water of the government pipelines for quite a while.
Read more: World Water Day: 3 most common waterborne diseases you need to be aware of
"The water that we get is sometimes yellow and stinky," an East Delhi resident complained.
"Yes, there are pockets where people receive some sort of contaminated water, but the government water supply cannot be blamed alone. People must filter the water properly or boil it and cool it down before consuming it because even if the government is sure of the purification process at their end, there is always a possibility of contamination on the way," said Dr Mehra.
Another problem is people eating outside. "Every year we see a rise in the number of cases of water borne diseases during the summer. This is because people tend to drink water and juice from vendors sitting in the open. Having pre-cut fruits is also a bad idea," Dr Mehra said.
We also forget about the water we use to brush our teeth and to bathe.
Read more: Follow hygienic practices to keep away water-borne diseases
"We often talk about not eating or drinking outside, but we forget to clean our over-head tanks. We put the water in our mouth to brush our teeth and we might also ingest some during bathing. This can also cause jaundice," said Dr Srikant Sharma, consultant, department of medicine, Moolchand Hospital.
If you suspect that you have a water-borne illness, consult a doctor immediately.
"We get many patients who do not fit the classical symptoms of the disease. This is because by the time they come to us they have already had paracetamol or antibiotics. It is always better to consult a doctor first, especially because in a couple of months the menace of dengue will also start," said Dr Sharma.
Symptoms to look out for
• High fever along with diarrhoea for typhoid
• Fatigue, nausea and vomiting, yellowing of skin and the white of the eyes for jaundice
• The colour of the urine also become dark—yellow or reddish in case of jaundice
What to do
• Go to a doctor immediately if you have fever and loose motions
• Do not have paracetamol, antibiotics or medicines for diarrhoea
Precautions
• Do not eat from street food vendors or outside as much as possible
• Carry your own water in a bottle when stepping out of home
• Make sure to filter or boil and cool the water before drinking
• Do not eat food that has been kept in the open, especially cut fruits
• Do not eat stale food
Close Story