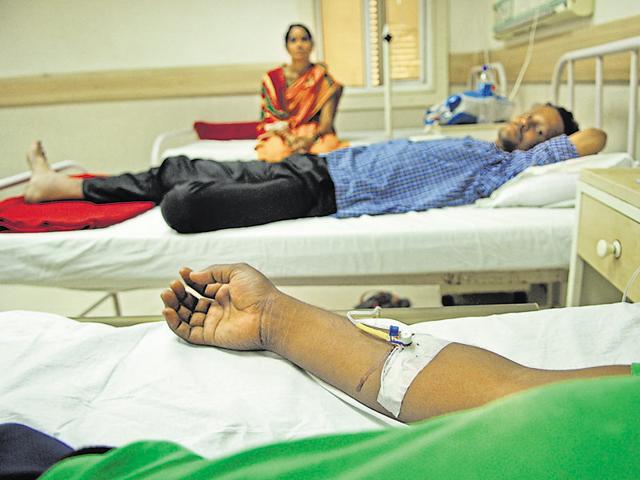 Delhi: Dengue, malaria deaths underreported in 2015
UPDATED ON OCT 18, 2016 02:34 PM IST
The civic bodies and the Delhi government cannot seem to agree on the number of people who died of dengue during the outbreak in 2015.
Last year, Delhi witnessed its worst-ever dengue crisis that affected 15,687 people and killed 60. The figures are from the municipal corporations, responsible for collecting, verifying and collating data on dengue and malaria in the Capital.
The National Vector Borne Disease Control Programme (NVDCP), which monitors outbreak of disease such as dengue, chikungunya, malaria and filarial, accepts the figure as the official toll.
But the Delhi government's data on annual registration of births and deaths in 2015 shows doctors certified 486 "dengue fever" deaths in 2015.
"Accurate numbers are important because they help in taking adequate action in response. It can drive changes politically, financially and help strengthen the health system too. Historical data can also be studied for trends," said National Institute of Malaria Research director, Dr Neena Valecha.
Read: Sigh of relief for Delhi as chikungunya, dengue cases at half of last week
"Nobody underreports data deliberately. It is difficult to gather data for any disease from all sectors like private hospitals, nursing homes or stand-alone labs. This is especially true for disease that are not chronic and people get better within days," she said.
Corporation officials echo the view. "The disparity could be because many private hospitals do not send their data to the death review committee, which looks for clinical symptoms in patient case files and laboratory tests to officially declare whether a death is due to dengue or not," said north MCD director of hospital administration, Dr DK Seth.
Dengue is a notifiable disease — all hospitals and nursing homes have to report dengue cases and deaths to the local civic body.
This year, the corporation confirmed four deaths due to dengue s far. HT independently confirmed 25 dengue deaths.
Going by Delhi government data, Malaria — another notifiable disease — has also been under-reported. In 2015, doctors certified 164 deaths to be due to malaria, the government report states. NVBDCP data shows only 54 people were diagnosed with malaria and no one died of it.
The NVBDCP data says there have been no malaria deaths in the last four years in Delhi. This year, the corporations reported six suspected malaria deaths.
Close