Dr or Prof? Air India foils Sena MP Gaikwad's attempts to skirt ban, book flight
Updated on Mar 31, 2017 10:51 PM IST
Shiv Sena MP Ravindra Gaikwad has reportedly tried to book tickets under different spelling. The Air India has now alerted its staff to scan the details before issuing tickets.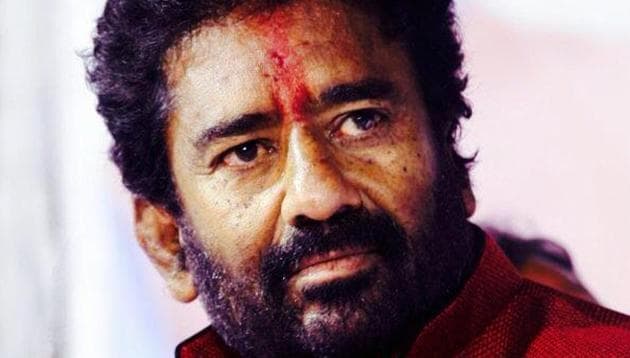 Air India has alerted its staff to alleged attempts by Shiv Sena MP Ravindra Gaikwad to circumvent a ban on flying by booking flights with different honorifics and spellings of his name.
Sources said that Gaikwad is trying different spellings to confuse AI ticketing staff. The state carrier, which had grounded the MP for abusing and assaulting a 60-year-old Air India manager last week, first cancelled Gaikwad's Mumbai-Delhi ticket and then another ticket that he had booked from Hyderabad to Delhi on Tuesday.
The Sena MP, against whom police have filed an FIR, again tried booking a Nagpur-Mumbai-Delhi flight on Wednesday.
"Ravindra Gaikwad, R Gaikwad, Prof V Ravindra Gaikwad and Prof Ravindra Gaikwad has been banned in our system as he tried booking using different abbreviation. In some cases he tried changing spellings of Gaikwad also. We are scanning all the details as bookings are made through coupon issued by Parliament," said an Air India official.
Gaikwad had an open ticket with Air India and had booked a flight for Wednesday morning. He blocked a seat on a morning flight from Mumbai to Delhi, which was booked through the Air India call centre. When the airline realised who the passenger was, they cancelled the ticket.
Not one to give up, Gaikwad then booked another ticket, this time from Hyderabad to Delhi. However, the airline again came to know who the passenger was and cancelled the ticket once again.
On Wednesday, he tried booking through an agent who contacted the AI headquarter in Nagpur. "A confirmation was sought from headquarter and the travel agent refused to book his ticket," the official said.
Gaikwad abused and assaulted Air India's duty manager R Sukumar with slippers after being denied business class seat on a Pune-New Delhi Air India flight last Thursday.
The 56-year-old MP was then banned by Air India and five private airlines from flying as he refused to apologise for the incident that triggered nationwide outrage.
Fellow MPs criticised Gaikwad's action, and Lok Sabha speaker Sumitra Mahajan said she will take a call if any parliamentarian brought the topic to her notice in the House. He, however, remained defiant and, instead, blamed Sukumar for the incident.
He told reporters at Maharashtra Sadan on Thursday morning that he has no regrets. "Kaahe ka pashchaataap (what is there to repent)? I will not apologise ... he (Sukumar) should come and apologise. Then we will see. A 60-year-old man should know how to behave," he said.
Personalise your news feed. Follow trending topics