Meet the 'Indian Charles Sobhraj', a 77-year-old fake judge
This 77-year-old man has 127 criminal cases registered against him. His name is Dhani Ram Mittal. But in police records, he is known as 'Super Natwarlal' and the 'Indian Charles Sobhraj.'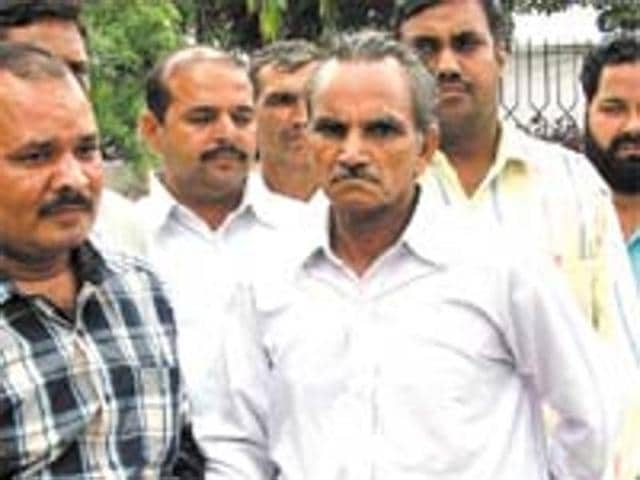 Updated on Apr 02, 2016 01:33 AM IST
This 77-year-old man has 127 criminal cases registered against him. His name is Dhani Ram Mittal. But in police records, he is known as 'Super Natwarlal' and the 'Indian Charles Sobhraj.'
Mittal was released on bail last year. On Friday, he was arrested again, while driving a stolen Santro car. For close to six decades since his first brush with crime in 1961, Mittal has refused to mend his ways. A father of two, he lived with his family in Narela, outer Delhi.
The West District police arrested him in connection with the theft of an advocate's car in Chandigarh.
A law graduate, he had first worked as a station master on forged documents between 1968 and 74. Pushpender, DCP (West) said during this period Mittal began forging driving licences and registration papers. During interrogation, Mittal told the police that he did not need a lawyer. He said he would argue his own case.
'Posed as judge and freed criminals'
The DCP said Mittal passed his LLB from Rajasthan in 1970. He also pursued calligraphy from Kolkata. "He started working as a 'muneem' at Patiala House Court and later practised in the local courts of Rohtak and Delhi. Once he impersonated as magistrate in Jhajjar district and worked there for over two months. During this time, he freed many criminals from jail," he said.
Police sources said Mittal worked as a lawyer too and provided legal help to his friends. "He has been in and out of jail so many times that he had more friends in jail than outside. Many of them contact him after their release and he helps them with their cases," said an investigating officer.
'Stole' cars too
The police said Mittal had been involved in cases in Delhi, Haryana, Rajasthan, Chandigarh and Punjab. He had also been arrested in cases filed under the NDPS Act, Arms Act, Gambling Act and the Excise Act. They said he had also been booked for escaping from police custody, impersonation and cheating. During interrogation, Mittal confessed that he targeted old cars that did not have anti-theft security system. The DCP said,"He knows how to forge documents of almost every transport authority. He also knows how to register a secondhand vehicle. Once a vehicle is registered, he sells it through car dealers."
Close Story
Personalise your news feed. Follow trending topics