Poor road design to blocked drains: 5 reasons why rain brings Delhi to a halt
Updated on Aug 30, 2016 04:47 PM IST
Within minutes of his arrival, US secretary of state John Kerry found himself in a jam – just like most of us do when it rains in Delhi.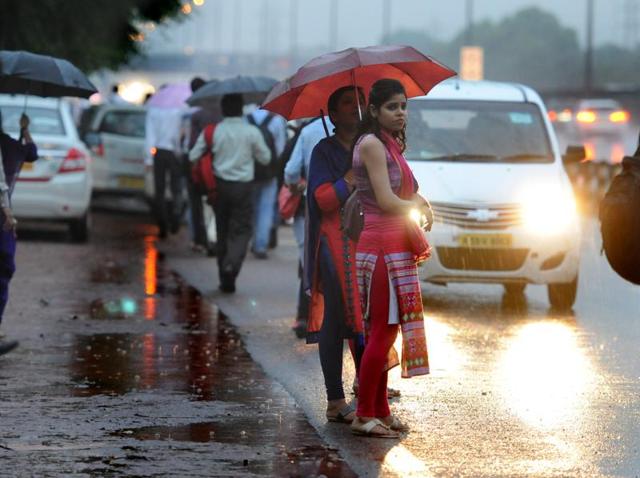 Within minutes of his arrival, US secretary of state John Kerry found himself in a jam – just like most of us do when it rains in Delhi.
In the Capital for a strategic dialogue, Kerry and his motorcade were stuck in a rain-induced gridlock close to the IGI airport on Monday evening. As security concerns mounted, government agencies swung into action to bail Kerry out even as thousands were stuck on water-logged roads.
So, why does Delhi comes to standstill every time it rains? Here are five main reasons:
1. Blocked drains and lack of accountability: Every year ahead of the monsoon season, civic and road agencies claim clearing drains and delisting roads, promising a smooth drive. But one rain is all it takes for their claims to be washed away.
There are eight road-owning agencies in Delhi -- public works department (PWD), the three municipal corporations (east, south and north), New Delhi municipal council (NDMC), national highways authority of India (NHAI), department of irrigation and flood control and Delhi Cantonment.
But, they don't have a common monsoon plan or an agency to monitor it. Take for instance desilting. Instead of clearing the drain and disposing the trash in landfills, the cleaners often leave the trash on the side which flows back and chokes the drain when it rains.
2. Poor road design: Several arterial roads have faulty slopes that do not allow rain water to recede naturally. Slip roads are designed poorly and flood easily. Roads in low-lying areas overflow as the drainage is poor.
While the number of vehicles has multiplied over the years, little has been done to improve the drainage system, which comes under pressure every time it rains heavily.
3. Unchecked construction: In many areas stormwater drains have been covered to build parking lots and extensions, which do not allow rain water to escape.
Green patches around trees and local parks act as natural sponge – they absorb water and prevent water from accumulating. But these have been cemented in many parts of the city.
4. Disappearing storm drains: Many of the city's 200-odd natural storm drains are "missing", feared to have been filled up to build shops and parking lots, a 2015 survey revealed. Those that escaped construction are reduced to carrying domestic and industrial wastes. In the past, these drains would carry rain water to the Yamuna and guard the city against floods.
5. Poor traffic management: The first casualty of rains is the traffic signals. Traffic lights at many busy junctions go off as soon as it rains, causing jams. The traffic police are also short of hands. Against a strength of 5,500, only 1,200 personnel are out on the streets on a busy day.