They stole two-wheelers to impress their girlfriends
Three youngsters, who used to steal motorcycles and ungeared vehicles 'to impress their girlfriends' were arrested by the Delhi Police on Thursday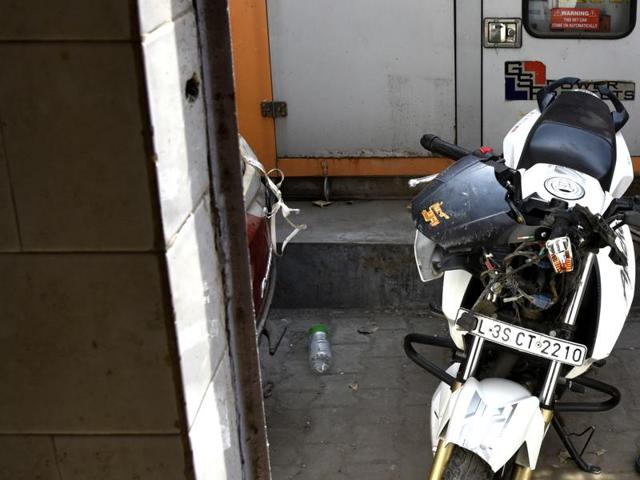 Updated on May 13, 2016 01:04 PM IST
Hindustan Times |
, New Delhi
Karn Pratap Singh
Three youngsters, who used to steal motorcycles and ungeared vehicles 'to impress their girlfriends' were arrested by the Delhi Police on Thursday.
One of the accused, Deep Bhagwati alias Deepu, 21, told the police that after using the stolen bikes for taking his girlfriend out for a ride, he used to dismantle them and sell off the parts to make quick money.
He spent the money to buy gifts for his girlfriend, said a senior police officer.
They accused used to carry master keys with them, police said, and stole any two-wheeler that they wanted.
Apart from Deepu, the other two accused were identified as Karan Trivedi, 20, and Kundan Singh Negi, 19. Trivedi works as a delivery boy in a pizza factory in Mahipalpur. Negi is a house keeper at a hotel in Mahipalpur.
Ishwar Singh, deputy commissioner of police (south), said that six stolen two-wheelers — three ungeared and three bikes — were recovered from the accused. "A total of 17 cases of two-wheeler theft reported in different areas in south and east Delhi have been solved with their arrest," said Singh.
According to the DCP, the arrests were made by a team led by SHO Virender Jain and inspector Ugesh Kumar after they identified the suspects while examining CCTV footage related to theft of a two-wheeler in Mahipalpur.
"During the probe, it emerged that some local boys from Mahipalpur were involved in the crime. Our team analysed the records and dossiers of auto lifters arrested in the past. During the process, the image of one of the suspects captured in the CCTV camera matched with Deepu," said Singh. He added that Deepu was arrested on Tuesday.
At his instance, Trivedi and Negi were arrested while they were going to buy liquor from Rajokari Border on a stolen two-wheeler, the police said.
Close Story