After Sena's Gaikwad, Trinamool MP Dola Sen gets into spat with Air India staff
Trinamool MP Dola Sen allegedly created ruckus on Air India flight to Kolkata after she was asked to shift her mother. Sen asked for three business class seats in return while the airlines could offer only one.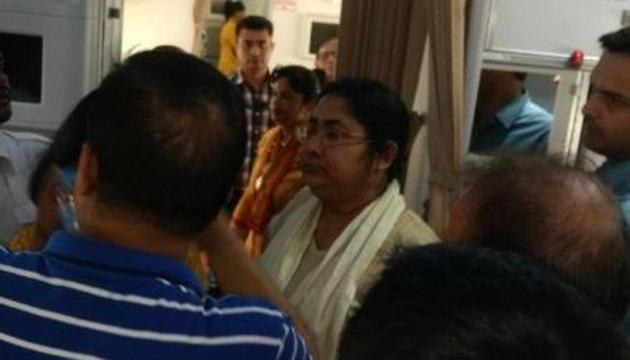 Updated on Apr 07, 2017 07:42 PM IST
An Air India flight from Delhi to Kolkata was delayed by 39 minutes on Friday after a Trinamool Congress MP Dola Sen allegedly triggered a ruckus on board.
Sources said the AI staff had requested Sen, a Rajya Sabha member, to shift her mother from the emergency exit, but the MP refused. Sen had booked the flight through online portal and was seated on the 11 row, which was the emergency exit. Safety regulations do not allow elderly people to sit next to the emergency exit.
The incident came close on the heels of Shiv Sena MP Ravindra Gaikwad landing in the eye of the storm after allegedly assaulting an Air India staffer on board. He was grounded by six airlines, and had to express regret in a letter to the civil aviation minister in the face of fierce criticism. Air India later lifted the flight ban on him following the Centre's intervention.
On Friday, the pilot of Sen's flight intervened in the matter and offered to shift her mother to business class. However, Sen refused, saying that she too should be shifted along with another accompanying passenger. The airline was unable to comply, leading to an argument on board.
The flight got delayed by 39 minutes as TMC leader wanted written assurance that no one will blame her for delay.
Sources said that other passengers objected, citing the example of Shiv Sena MP Ravindra Gaikwad, who had assaulted an Air India manager last month. Gaikwad was banned from flying by Air India and five other airlines. The ban was lifted just this afternoon after the civil aviation ministry intervened, following a ruckus in Parliament.
Close Story