Building toilets to make Swachh Bharat, but what about their users?
The Swachh Bharat Mission turns one on Thursday. It needs to go beyond being a toilet-building enterprise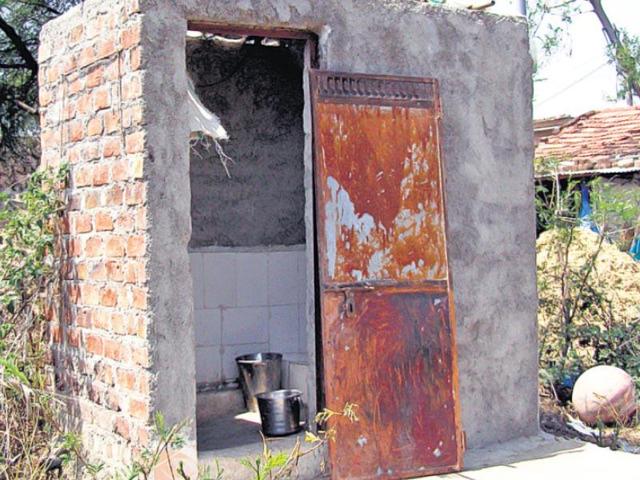 Updated on Oct 01, 2015 01:38 AM IST
The Swachh Bharat Mission (SBM), which was launched on October 2, 2014, is one of Prime Minister Narendra Modi's big-ticket projects. It aims to end open defecation by 2019, the 150th birth anniversary of Mahatma Gandhi. This is a noteworthy but challenging objective, considering more than 53% of homes — about 70% in the villages — lack toilets.
However, in this hurry to achieve the construction targets, what we are losing sight of is the fact that building toilets is just one part of the challenge.
The other objectives of SBM — eradicating manual scavenging, implementing effective scientific municipal waste management, effecting behavioural change among the people, generating awareness on the link that exists between sanitation and health and augmenting the capacity of urban local bodies — are equally important and have to be put in place if India is to achieve the 2019 target.
This is because without water supply and safe disposal of faecal matter, toilets would become non-functional. Reports show that many of them are already being used to store grains or clothes, or tether livestock. Sanitation is not just a rural problem in India. Even in big cities, only 30% of the sewage is treated and disposed of. It is not surprising then that 1.3 crore toilets out of the six crore constructed in the last one year are now defunct. More time and funds have to be invested in changing behaviour of people to stop open defecation.
A study by the Research Institute for Compassionate Economics shows that half of the people who defecate in the open say that they do so because it is pleasurable, comfortable and convenient; they are unaware of its link to infant mortality, malnutrition, cognitive development and economic productivity. But unfortunately, India's sanitation policies have historically, and still continue to, focus on constructing latrines only. We need to learn from such previous mistakes.
This project needs to put in place end-to-end solutions, otherwise it could end up being a non-starter. And that would be a disaster for the country.
Close Story
Personalise your news feed. Follow trending topics