Delhi must revamp its shelters for homeless women
May 02, 2017 05:38 PM IST
The AAP government must ensure that all shelters should have basic services, accessibility, habitability, location, security of tenure, affordability, cultural adequacy, freedom from dispossession, and protection from violence
The Delhi government-run home for girls in the Nirmal Chhaya Complex is undeniably a 'house of horror'. On Monday, at least 10 girls of this home, which houses rape survivors or girls rescued from the streets, human traffickers and brothels, accused its staff of molestation, forcibly injecting them with drugs, and beating them into submission if they tried to resist or complain. On Tuesday, six shelter officials were transferred.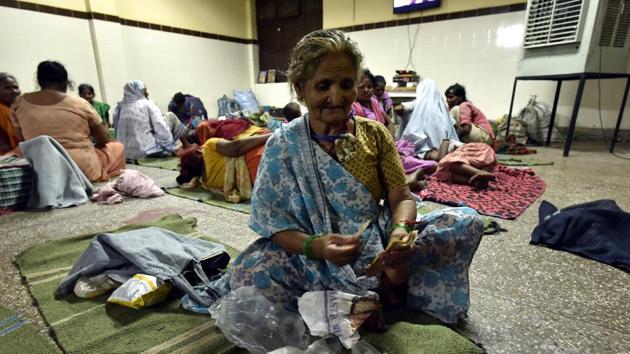 While what has happened at the shelter, which is supposed to be a safe haven for women who have already faced violence, is deplorable, this is also a golden opportunity to not just weed out those involved in the crimes against the inmates at the Nirmal Chhaya Complex home but also focus on the larger issue of homeless women, who are the most vulnerable and suffer the worst kinds of violence and insecurity. Other than security, the other challenge is ensuring access to proper healthcare and sanitation facilities to them. There are countless incidents of women being denied treatment and turned away from hospitals.
Last year, the Delhi government announced the construction of multi-storey shelters with separate rooms for families and floors for women. This is a good move, but the Delhi government must review the recommendations made in a report 'Shelters for Homeless Women in India' by the Housing and Land Rights Network and also in the report of a public hearing on violence against homeless women organised by Shahri Adhikar Manch:Begharon Ke Saath.
The suggestions in the report are worth looking into before embarking on a shelter-building spree or revamping the existing ones. Here are a few suggestions from the report: First, the government must ensure that all shelters should have basic services, accessibility, habitability, location, security of tenure, affordability, cultural adequacy, freedom from dispossession, and protection from violence, especially for women.
Second, Build recovery homes for women survivors of violence and abuse, working women's hostels, and special homes for women with mental illness.
Third, the State must utilise empty/vacant government buildings and convert these into permanent homes for the homeless. It must build and/or upgrade all shelters with requisite infrastructure of sanitation, clean and potable water, heating and cooling arrangements, vector control, and first aid requirements.
Importantly, all homeless residents must get their entitlements – voter cards, ration cards, labour cards, free bus passes, health insurance facilities, and facilities to set up 'zero balance' bank accounts.
Last but not the least, the State must initiate livelihood training activities for women in homeless shelters and in areas where homeless women live. This will help them reconstruct their lives and move ahead.