Election for RS deputy chair will test Opposition unity
The BJP is politically dominant nationally, but has to deal with a house where it cannot entirely have its way.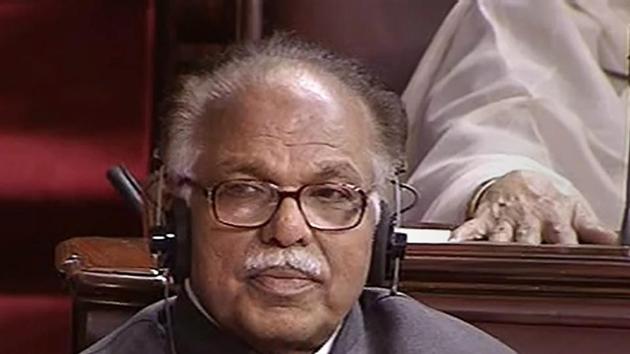 Updated on Jul 03, 2018 11:16 AM IST
With Rajya Sabha deputy chairperson P J Kurien retiring, the big political battle in the monsoon session of Parliament will be the election for his successor. In the run-up to 2019, all political parties are now in election mode, and this has been getting increasingly reflected in the competitive politics of Parliament. The Rajya Sabha, in particular, is a site of this competition because of its fractured state. Unlike the Lok Sabha, the government does not enjoy a majority here; it has gained in strength over the past four years but still struggles to get legislations through; and if the opposition comes together, pushing through the agenda becomes a lot more difficult for the National Democratic Alliance government.
In this backdrop, the battle for RS deputy chair is politically significant — as much for the prestige as the power of the position. For the Bharatiya Janata Party (BJP), after getting a Rajya Sabha chairperson from its ranks (the Vice President is the RS chair, but of course, rises above party positions and loyalties once he gets elected) getting a deputy chair with a background in the party would give a political boost. Even if it is unable to get its own leader, the BJP would like the deputy chair from an ally or a friendly party or, at least, not a known adversary like the Congress. For the Congress, Kurien's exit and its own depleted strength means getting its own leader elected is difficult. And key regional players have already made it clear that they will not support the Congress. Given that the Congress' priority will be preventing the NDA from winning, it may then have to back others — but this is where things get tricky. The Trinamool Congress is already showing some interest in the position, but the Left has made it clear it will not support its Bengal rival. The swing force in the election could well be a party like the Biju Janata Dal.
The calculations at play give a fascinating glimpse into the politics of the moment. The BJP is politically dominant nationally, but has to deal with a house where it cannot entirely have its way. The opposition may well have an edge in terms of pure arithmetic, but contradictions within mean generating a consensus is somewhat difficult. The highlight of the monsoon session could well be how alliances are formed for this important election.
Close Story