Glass ceiling is a reality. Men, admit it
Updated on Apr 20, 2016 02:52 PM IST
Several public sector units have failed to fulfil Sebi rule on women directors. But why are we (acting) surprised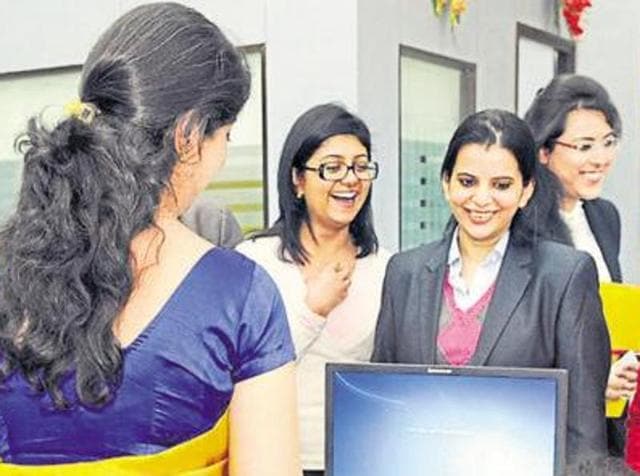 Last year, I met Delhi Transport Corporation's (DTC) first female bus driver, V Saritha. Originally from Hyderabad, she drove autos and trucks before getting a temporary job with DTC.
An hour or so into the interview, Saritha opened up.
"I have to do better than the men drivers to get a permanent job," she said. "I have to maintain proper 'bus run' timing, ensure that there are no dents on the body of the vehicle and its maintenance is up to date. I come at least 30 minutes before my shift timing to check if everything is fine. I can't go wrong." Saritha added that though she "always wears shirt-pant", she can never be a part of the depot's close-knit "boys' club".
The problem of glass ceilings is pervasive in all economic sectors and levels and in all countries, only the scale of challenges differs. Earlier this week, PRIME Database, a data provider on capital markets, said that about half of the 56 NSE-listed companies are yet to meet the requirement of at least one woman director on their boards, more than a year after the rule came into force. The deadline to meet the Securities and Exchange Board of India (Sebi) rule was March 31, 2015. Embarrassingly for the government, some of the country's largest public sector units, including Oil and Natural Gas Corp Ltd, GAIL (India) Ltd, Indian Oil Corp and MMTC have failed to meet the requirement.
On Tuesday, a comprehensive Asia-Pacific study by Korn Ferry, a global people and organisational advisory firm, and the National University of Singapore (NUS) Business School's Centre for Governance, Institutions and Organisations (CGIO) revealed that companies with greater female representation in the boardroom tend to be more profitable, but women still remain under-represented across boards in the region, with most countries showing little or no progress. In India, companies reported an increase in female board representation from 7.3% to 8.6% in 2014.
However, India's slow progress in breaking the glass ceiling should not come as a surprise - at least, not to a woman - because discrimination starts early. It is so built into the system and psyches that most people, especially male leaders, don't even see it as discrimination.
And here is a true story: A senior journalist once told me that her boss once told her jokingly she doesn't need a hike because her "husband earns well and she spends all her money on beauty products".
"He was joking, but I know that's the usual mindset," she said.
Almost every month or so, there are reports on how women employees in leadership positions enhance the profitability of a company. If it's so profitable, why don't we see women in senior leadership positions?
There are several social and psychological barriers but I think the organisational barrier is the most difficult.
An academic report called 'Corporate Glass Ceiling: An Impact on Indian Women Employees' by Sarmistha Nandy, Arnab Bhaskar and Sovonjit Ghosh in the International Journal of Management and International Business Studies says that women are excluded from informal organisational networks and "get no help from their colleagues in (the) decision-making process." It concludes that by restraining women from the strategic decision-making process male counterparts create a barrier for promotion.
Let me know what you think.
The views expressed by the author are personal. The author tweets at @kumkumdasgupta.
Personalise your news feed. Follow trending topics