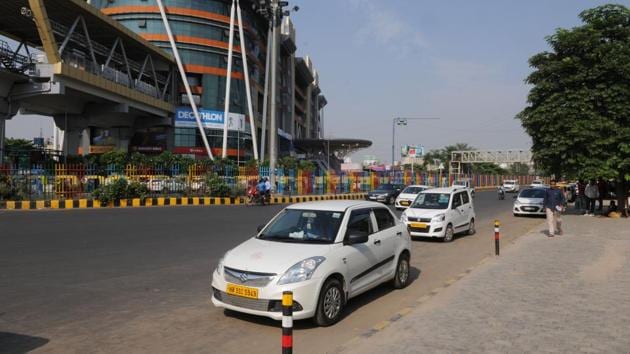 Banning shared cabs will add to Delhi's traffic woes
Banishing shared taxis in apprehension that something unpleasant may happen is not the way to go about it
UPDATED ON FEB 08, 2017 08:07 AM IST
Just as when travelling in Delhi was becoming a wee bit easier, the city government on Monday decided to ban shared rides through app-based cab aggregators. This step is in line with the Karnataka government's move, which banned shared services provided by two major cab companies. The car pooling facilities have gained popularity in a span of 15 months as the rides cost up to 50% less than the usual fares, which are already cheaper than radio taxis. According to the city government, these services violate the permit conditions and that the cab aggregators are introducing and running these facilities in a "clandestine" way. They have been bringing out more variants of shared rides, which are illegal, the government added. Moreover, there are safety of passengers are also an important issue. Sources said the Delhi government will write to the Centre asking it to amend the Motor Vehicles Act at the earliest.
Read: Delhi moves to ban app-based shared cab services such as UberPOOL, Ola Share
While the government is correct that safety is a big concern and they will be the one facing public anger in case of any untoward incident, how will it monitor such a service? Estimates of the transport department peg the number of such cabs between 45,000 and 50,000 in Delhi and catching hold of violators will not be easy. Moreover, the fear of any untoward incident cannot be the sole reason for banning a popular service.
Read: Delhi: Pressure builds on Centre to make app-based cab sharing legal
There are two more reasons why the government should have worked on changing the law while allowing the services to run. First, think about the traffic congestion in Delhi. It does not matter which time of the day you are travelling, traffic always seems to be impossible to negotiate. So sharing could have been ideal way to ensure more cars don't add to the mess on the city's roads. Second, fewer cars mean less pollution. So if the law has to change it must, but banning these cabs in apprehension that something unpleasant may happen is not the way to go about it.
Close