Irom Sharmila's decision to contest Manipur polls adds a new dimension
The decision has caught the Congress off guard. While she has not said which party she will join, the rumour is that the BJP's senior leaders may have reached out to her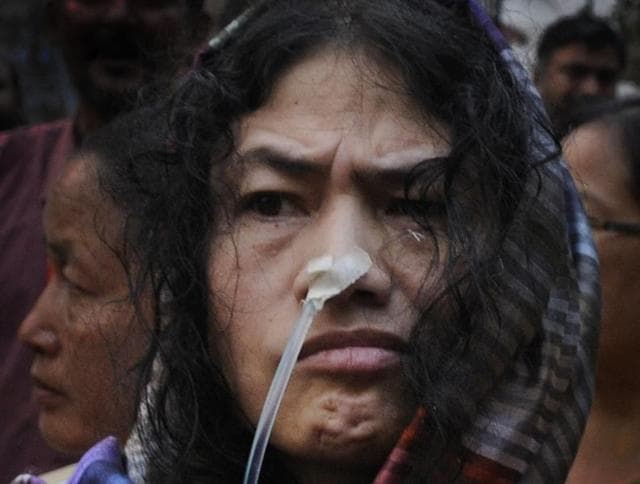 Updated on Jul 27, 2016 01:08 AM IST
If the Uttar Pradesh election is the big ticket political item of 2017, Manipur will be no less an important one to watch out for. This is because human rights activist Irom Sharmila has decided to enter the fray. On Tuesday, Irom Sharmila, who has been on an hunger strike for the last 16 years, said that she will end her fast on August 9 and contest the 2017 assembly elections.
Read | Irom Sharmila has done the right thing by ending her fast
The decision has caught the Congress off guard and its spokesperson in Manipur confirmed to Hindustan Times that the party had no clue that Irom Sharmila would take such a decision. While she has not said which party she will join, the rumour is that the BJP's senior leaders may have reached out to her. But it remains to be seen how Irom Sharmila reconciles her demand for revoking the Armed Forces Special Powers Act with the BJP's position on it.
Read | 'In this field of war, I am crying for peace'
The BJP has made inroads into Manipur. In the civic polls to the Imphal Municipal Council election held earlier this year, the BJP won 10 out of 27 seats. Himanta Biswa Sarma, Assam minister and convener of the anti-Congress platform, the northeast democratic alliance (Neda), had also campaigned for the party in Manipur, the immediate target of Neda. The aim in the declaration of Neda is clear: "The structural problems that confront its ethnic & indigenous groups, like unabated immigration, demographic invasion etc have been overlooked or patronised for narrow political and electoral gains, jeopardising the very unique fabric of the region. As such, it is only a Congress-free Bharat that can provide justice and honour to the people of northeast India".
Read | Insurgency: Manipur's one and only functioning industry
Though Congress chief minister Ibobi Singh helped his party win three consecutive state elections, securing an absolute majority in the last election (42 out of the 60 assembly seats), his ability to govern a difficult state came under pressure with the recent Inner Line Permit agitation. There is also the rumour of 28 sitting Congress legislators expecting to change their loyalty in favour of the saffron party in or around the polls in early 2017, even after Mr Singh reshuffled his cabinet to accommodate three of the dissident MLAs in April. Irom Sharmila's decision has only made the election that much more out of the ordinary.
Read | Sharmila is not allowed to die because her Santhara is political
Close Story