It's a shame that there are no medals to honour our brave soldiers
Updated on Jan 04, 2017 02:02 PM IST
A freeze on procurement of medals by the defence ministry since 2008 has led to a backlog of a one and a half million medals that are yet to be distributed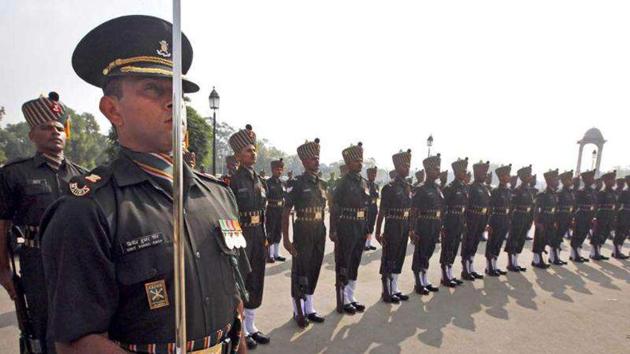 Only the Indian government could convert even the provision of medals to its servicemen into a farce. Over the past eight years the medals divisions of the defence ministry has virtually stopped producing any medals. Soldiers and others who have been honoured with such awards and commendations have been forced to buy duplicates from the market — and wait for the government to provide the actual medals.
The result is that there is a backlog of nearly one and a half million such medals lying with the government. This is a national shame.
Read | HT Exclusive: Superseded Lt Gen Praveen Bakshi goes on 30-day leave till R-Day
While the bulk of the blame must lie with the dysfunctionality of the previous United Progressive Alliance (UPA) governments, it does not reflect well on the present Narendra Modi-led National Democratic Alliance (NDA) government that after three years in office it has done nothing to redress this lapse.
While this may not apply to those who win the highest awards, it less known that the military, paramilitary and various government departments including those involved in policing and fire fighting issue thousands of awards, honours and commendations every year. The order of precedence regarding such medals lists 68 levels of awards, beginning with the Bharat Ratna.
Medals are a simple and important part of maintaining morale among the hundreds of thousands of men and women who wear uniforms in the national service. It is impossible for all of them to receive an official reception or media attention for their service. These medals provide an easy and effective means for them to understand that what they are doing is appreciated.
Read | 2016 was a bad year for Indo-Pak ties. What lies ahead?
It is not clear why the medals division fell into such a coma, but it seems tied to the collapse in the issuing of contracts that was associated with the tenure of former defence minister AK Anthony. After repeated scandals brought the entire weapons procurement system at the ministry into disrepute, the bureaucracy and the political class responded by simply avoiding the provision of any contracts — including those for the issuance of medals.
The worst fallout of this was the slow but steady decline in India's defence preparedness, something that has only just begun to be addressed. But it also affected the provision of thousands of mundane supplies and objects which feed the tail end rather than the teeth of the military machine.
Read | SC not to restrain govt from using issue of surgical strikes for political gains
Defence minister Manohar Parrikar, to his credit, has begun to set aright the wrecked ship of defence procurement. He should take some time to do a favour for his servicemen and ensure that the medals they are awarded by a grateful nation are actually provided by the government.
Close Story
Personalise your news feed. Follow trending topics