Ken-Betwa river linking: It's not over till it's over
The green lobby has alleged that the approval of the project is based on flawed data. If this is true, then the full process is not just flawed but illegal as well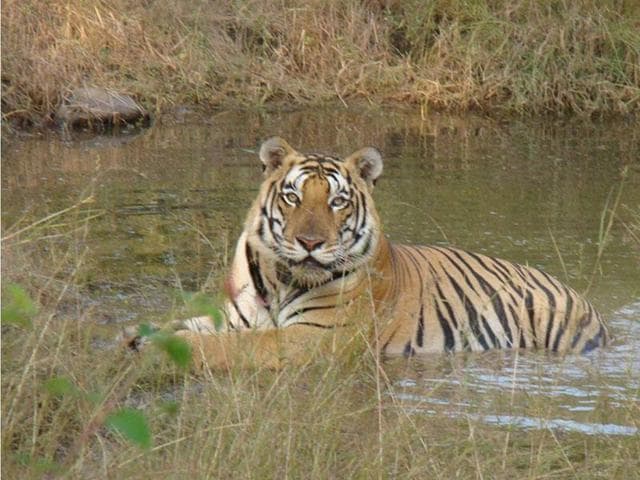 Updated on Sep 22, 2016 01:34 AM IST
For those of you have visited the Panna Tiger Reserve (PTR) in Madhya Pradesh would vouch that it's one of the country's best parks: Its terrain is characterised by plateaus and gorges, the landscape is handsomely rugged. The Ken river, which flows through the reserve, is its lifeline. In 2009, the park lost all its tigers but now there are 30 of those, thanks to a successful reintroduction programme. But the beauty of the park, the successful programme and even the chance of making the park a centre of wildlife tourists have failed to impress the Centre. On Monday, it cleared the Ken-Betwa river linking project, which will submerge about 100 sq km of the reserve for the project. This includes 50 sq km, or about 10%, of the critical tiger habitat. According to reports, the wildlife panel contended with and rejected the idea of bringing down the reservoir levels to protect some wildlife areas. The project is so dear to the Centre that Union water resources minister Uma Bharti had threatened to go on hunger strike if the project did not get approval.
Read: Environment ministry wildlife panel clears Ken-Betwa river linking project
Many would say that projects such as these are unavoidable in a developing economy like India. While the conservation of forests and wildlife shouldn't mean turning one's back on construction and industrialisation, the approach to such projects with caution to ensure that the economic benefits do not damage the country's ecological balance. Environmentalists such as Himanshu Thakkar have raised one more critical question about the data that has been used to push through the clearance. According to him, the wildlife panel was informed in February that the proposed project would result in the submergence of 5,803 hectares of the reserve and the loss of 10,523 hectares of the Core Tiger Reserve area. However, he pointed out, that the environmental impact assessment (EIA) report submitted to the panel that the project said only 4,141 hectares of the tiger reserve would be submerged.
Read: The roar is back: India's tigers are on their prowl again
If this complaint of the green lobby about the approval system is true, then the full process is not just flawed but illegal as well because the EIA notification says that false and misleading data can lead to scrapping of projects.
Read: Wildlife activist to challenge Ken-Betwa river project in NGT:
Close Story
Personalise your news feed. Follow trending topics