Merkel wants to look beyond the United States. Modi can help
Updated on May 29, 2017 10:48 PM IST
Germany wants to assert itself as an independent power. Investing in India is a way to show that it is.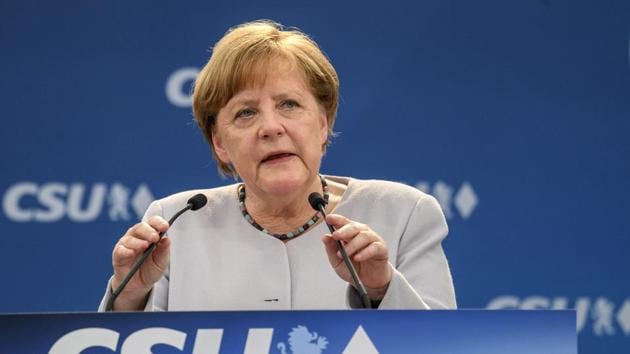 Europe has often declared its intention to be an independent player on the world stage. The European Union has been variously described as a postmodern State, the civilian power and even, bizarrely, as the metrosex power. In every case, Europe has fallen far short of its promise and, in times of crisis, gone back to the Atlantic alliance and the North Atlantic Treaty Organisation. What makes German Chancellor Angela Merkel's comments after the latest Group of Seven summit that Europe should no longer be "completely" dependent on the United States is that it was given by a German leader and someone as cautious as Merkel. Brussels and Paris have a long record of similar statements. However, they were always treated as sound and fury, signifying nothing, because the beating heart of the EU was in Berlin. However, after a disastrous G-7 summit in which the US president, Donald Trump, declined to join the others on climate change and denounced Germany for its trade policies, Merkel felt that it was necessary to at least throw a few straws in the wind.
It is almost fortuitous that Prime Minister Narendra Modi has come for the intergovernmental consultations held every two years between New Delhi and Berlin at this point. The flip side to Merkel's concerns at the Atlantic alliance is that Germany needs to reach out to new and rising powers. Almost by default, India should be first among equals in such an outreach. Russia is seen as a source of trouble by Europe. China, while economically extremely important to Europe, has a political system that is almost the antithesis of the post-sovereign, liberal democratic order of which the EU believes it is the bellwether. India is not without its flaws, but its trajectory both economic and political is much closer to what Europe and Germany would feel comfortable with.
The problem will be whether Merkel's doubts about the US and even Great Britain mean that Germany will be able to regress back into the mindset of a 19th century European power again. New Delhi has long treated the EU only as an economic partner because European countries seemed incapable of understanding that in places like Asia concepts the balance of power and realpolitik were alive and kicking. Germany has a chance to show it understands this and begin using its considerable financial and technological capacities to enhance Indian economic and even military power. Japan is already well done this path. Merkel has a chance to show a similar strategic understanding.
Personalise your news feed. Follow trending topics