Modi's decision to generate 7,000 MW nuclear energy is a bold one
May 19, 2017 04:35 PM IST
The present decision represents a return to nuclear basics for India. Given the uncertainty that afflicts the energy sector worldwide in terms of pricing, climate and fuel choice, it probably makes sense to opt for a tried-and-tested nuclear path for the time being
India has stopped worrying and come to love the reactor, again. After several years of a policy tangle that was messy even by Indian standards, nuclear power is set to make a return. The Narendra Modi government's decision to authorise the construction of 7,000 MW of new Indian reactor capacity will have multiple benefits.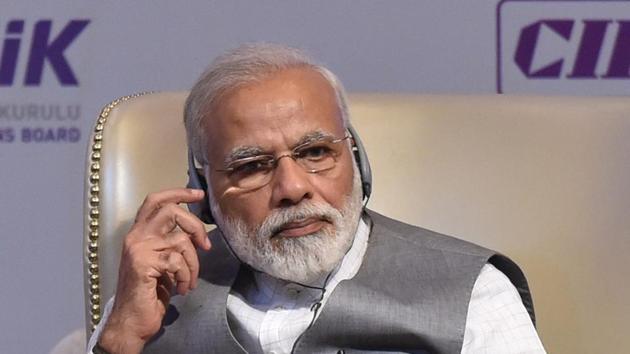 The first is to pump Rs 700 billion of capital expenditure into the economy at a time when private investment continues to flag. The second is to revive India's moribund domestic nuclear industry. The real victim of the last government's flawed nuclear liability law was the dozen or so Indian firms that made reactor components had to more or less shut shop because of the liability law's effect on them.
This negligence was little short of criminal given the effort taken to create this capability in the teeth of decades of sanctions. The third is to help India ramp up its renewable baseload power capacity – the kind of power that solar and wind cannot provide. This is essential to New Delhi 's ability to fulfil its carbon emission commitments under the Paris climate agreement as well as maintain high rates of economic growth.
Finally, though the present plan seems to be to build 10 700 MW reactors, the sheer amount of money involved gives India's domestic nuclear firms to scale up their designs and potentially break the 1,000 MW barrier, a long-standing goal of the indigenous nuclear industry.
The decisions, however, indicates that the far more ambitious plans that had followed by the US lifting of nuclear sanctions against India have been temporarily shelved. The original idea had been to leverage the domestic Indian nuclear industry's ability to manufacture reactor components that were a third cheaper than the global norm and make India a global hub of nuclear reactor technology and manufacturing.
A necessary element of that was for India to learn how to manufacture large reactors – in the 1,000 MW plus range – through foreign partnerships and imported reactors. The liability law, however, put that original plan in the freezer and then began to destroy India's indigenous nuclear capacity as well.
New Delhi's creation of a government-backed insurance fund and various regulatory contortions seemed have overcome the liability problem. But the financial crises that hit the French and the US-Japanese in recent years meant that India has no foreign partner for such advanced reactors.
The present decision represents a return to nuclear basics for India. Given the uncertainty that afflicts the energy sector worldwide in terms of pricing, climate and fuel choice, it probably makes sense to opt for a tried-and-tested nuclear path for the time being.
"Exciting news! Hindustan Times is now on WhatsApp Channels
Subscribe today by clicking the link and stay updated with the latest news!"
Click here!