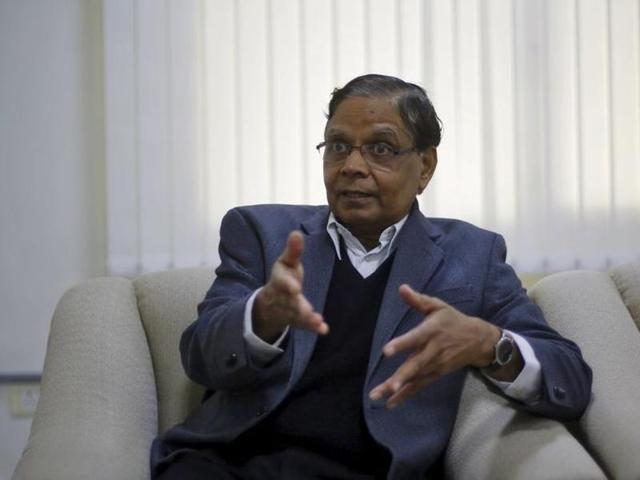 Niti Aayog's roadmap suits India's needs
A long term vision to replace the five-year plan model was long overdue. The new vision is widely expected to set the stage for to deal with contemporary challenges, shunning the earlier "one size fits all" approach
PUBLISHED ON MAY 13, 2016 07:48 PM IST
Immediately after Independence, inspired by the Gosplan-aided industrialisation of Soviet Union, India adopted the five-year planned model of development. The dominant view at the time, drawn from Fabian socialism, backed the need for State-led planned industrialisation and development. For the first eight plans the emphasis was on a growing public sector with massive investments in basic and heavy industries. In recent years, however, the five-year plan model came under increased scrutiny, with experts questioning the system's role in a market-economy model where private enterprises are the primary growth engines. That is now set to change. From next year India will replace the six-decades-old five-year plan model with that of a 15-year roadmap.
Read | Niti Aayog's 15-year roadmap to roll out in 2017
Plans, by definition, should be a long-term exercise. Strategy documents of large transnational corporations set out milestones years in advance. Contemporary strategy-making in the corporate world is replete with examples where companies set out 20-year targets and the broad approach to achieve the goals. At a micro level, financial plans for most families have long-term targets. 'Short-termism', like band-aids, has limited use. It may be able to temporarily stop the bleeding, but may fail to heal a wound that requires surgery. Likewise, policymaking should not be a prisoner of short-term quick-fixes. There is no gainsaying the fact that flexibility and resilience must be deeply entrenched in long-term policy-making. A 15-year long-term vision to replace the five-year plan model was an idea that was long overdue. The new vision to be piloted by Niti Aayog — the replacement to the Planning Commission — is widely expected to set the stage for to deal with contemporary challenges, shunning the earlier 'one size fits all' approach. A long-term approach allows the elasticity to iron out the rough-edges if they crop up along the way. Similarly, India's annual budget has, over the years, become an instrument to announce policies rather than an annual accounting exercise.
Read | Modi has his task cut out on employment creation
A 15-year perspective plan, if executed well, can be a policy-making platform that will perfectly complement the annual budget. It would be fair to assume that the new plan model will be founded on the premise that the government should have a rather hands-off approach to foster the growth of private enterprises. Instead, the State should focus its energy and resources on being an enabler by enacting the appropriate legislations and building a robust regulatory architecture to aid development and allow private enterprise to prosper.
Close