RBI's refusal to reveal info on demonetisation is 'blatant subversion of the law'
The Reserve Bank of India (RBI) has refused to give information about whether the finance minister and chief economic advisor were consulted before the demonetisation decision was taken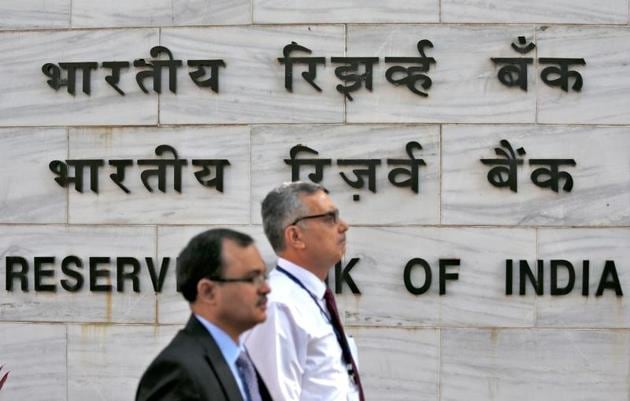 Updated on Jan 03, 2017 08:37 AM IST
Responding to a right to information query, the Reserve Bank of India (RBI) has refused to give information about whether the finance minister and chief economic advisor were consulted before the demonetisation decision was taken. They have claimed that this amounts to seeking an opinion. As per the Right to Information (RTI) law, information certainly covers any record that exists. In this case if there was a record of such consultation, it should have been provided. If there was no such record, this should have been stated. This query certainly did not require the Public Information Officer (PIO) to give his opinion.
Information regarding the names and designations of officers who were consulted in the decision has also been refused claiming that giving this information would 'would prejudicially affect the sovereignty and integrity of India, the security, strategic, scientific or economic interests of the State'. It was also claimed that this 'would endanger the life or physical safety' of such persons.
Read: Why were Rs 1000, 500 notes demonetised? RBI refuses to answer RTI query
The RTI Act has ten exemptions for information which can be refused. However, the law requires that reasons must be given when denying a citizen her fundamental right. The Reserve Bank's PIO has not given any reasoning behind how the interests of India would be affected if the names of officers who were consulted were revealed. It is also very fanciful to claim that revealing the names of officers would endanger their physical safety. It is apparent that the exemptions have been claimed falsely, without any legal grounds. The answers and the absurd claims for refusal give citizens reason to believe that either some external influences were in operation, or none of the officers were consulted. This is a blatant subversion of the law and a display of arrogance.
The Supreme Court in a judgment ordering release of information by RBI in RTI on 16 December 2015 had stated, "RBI's argument that if people, who are sovereign, are made aware of the irregularities being committed by the banks then the country's economic security would be endangered, is not only absurd but is equally misconceived and baseless. …..it had long since come to our attention that the Public Information Officers (PIO) under the guise of one of the exceptions given under Section 8 of RTI Act, have evaded the general public from getting their hands on the rightful information that they are entitled to." In this judgment nine orders of the Central Information Commission were upheld and information was ordered to be disclosed. In this judgment the Supreme Court had also said: "The baseless and unsubstantiated argument of the RBI that the disclosure would hurt the economic interest of the country is totally misconceived." Despite these stinging observations by the apex court, RBI continues to believe that it is above the Right to Information guaranteed to citizens under Article 19 (1) (a). It is again trying to subvert the sovereignty and rights of the citizens by flouting the law.
Read: RBI says ban on Rs 1000, Rs 500 notes proposed hours before PM's speech
Revealing the truth as it exists on record will lead to a greater faith in the institution and better governance. There is a very disturbing trend that RBI is displaying recently. It has on 30 November 2016 come up with a 'Non-Disclosure' policy. In this most information which is likely to be sought has been classified as exempted information. Even information which the Supreme Court had specifically ordered to be disclosed has been included in this and two contempt petitions have been filed against RBI. Citizens must wake up and realize that if our right to information is allowed to be subverted our freedom of expression which is covered under the same provision of our constitution could be next.
Shailesh Gandhi is a former information commissioner with the Central Information Commission and a right to information activist
Close Story