Stereotypicality in Indian cinema is not a healthy trend
Aug 10, 2015 02:58 AM IST
Deeraj Sharma talks about what your superhit Bollywood cinema is really all about.
I am not a regular movie viewer. However, I was cajoled into watching the Salman Khan-starrer Bajrangi Bhaijaan and I was surprised at the director's treatment of the subject. The majority of Indians were projected as narrow-minded, conservative, and discriminating. However, a majority of the Pakistanis were shown as open-minded and non-discriminating. This led me to empirically examine if this portrayal is a one-off presentation of stereotypicality or largely prevalent in Bollywood films.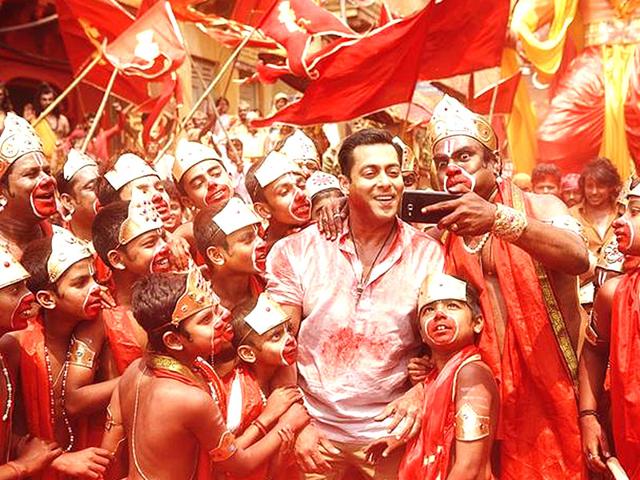 Existing research in the domain of influence of movies on youth indicates that films significantly influence the behaviour, thoughts and emotions of the viewers. Researchers in the North American and western European context have empirically established that there are movie scripts and cognitions that increase physiological arousal and trigger an automatic tendency to imitate observed behaviours.
In other words, a stereotypical presentation of various religious groups and castes in the Indian context may influence attitudes towards that particular group. Consequently, it may be interesting to first examine the presence of stereotypicality in Bollywood scripts and its presentation. Next, such a study may assist in understanding the influence of stereotypicality on attitude towards that particular community.
My research team and I examined randomly selected 50 films from the 1960s, 1970s, 1980s, and 1990s and 2000s and 2010s. We developed a list of movies in those decades and selected two to three movies per letter to finalise a list of 50 films per decade.
We noted the significant presence of stereotypicality in these films with respect to religion and caste: In nearly 78% of the movies promiscuous women had a Christian name; 58% of the corrupt politicians in films had a Hindu brahmin last name; and, 62% of the corrupt businessman in films had a vaishya last name.
Eighty-four of the Muslims in films were shown as strongly religious and honest (even when they are shown in the film as engaged in crime) and 88% of the films presented kshatriya last-name individuals to be courageous. Nearly, 74% of the films presented Sikhs as laughable.
In addition, we examined 20 Bollywood movies that had Pakistan as the setting. In 18 of those films, Pakistanis were projected as welcoming, courteous, open-minded and courageous.
On the contrary, the Pakistan government was demonstrated as fundamentalist, unwelcoming, and jingoist. However, in the same movie, Indians were largely projected as narrow-minded, unwelcoming, and conservative. Indian government officials were however largely shown as neutral, stand offish, procedure-oriented and indecisive. Finally, we presented the religion-wise and caste-wise description presented in Bollywood films to 150 school students. It was found that 94% felt that stereotypical representations were authentic.
What is interesting is that the instances of stereotypicality have been increasing from 1970 onwards. The highest instances of stereotypicality have been found in the last and current decade.
I do understand economics driving such decisions. There are approximately potential 180 million viewers of Bollywood films in Pakistan.
Also, several million Pakistanis in West Asia, Europe and America are a regular audience for Bollywood films. Thus, the external market for Bollywood films is increasingly becoming important. It may be speculated that many Bollywood directors and actors specifically cater to this audience.
Unlike Hollywood films, which had long been used as a harbinger of American culture abroad, Bollywood films actually do not present Indian culture well in most situations. I am not sure if Bollywood is presenting reality or attempting to create reality. In any case, stereotypicality is not a good idea.
The scientific debate over whether stereotypicality influences attitudes towards other religions, castes, etc. is essentially over. Now additional longitudinal and scientific studies may be undertaken to further comprehend the psychological processes that underlie stereotypicality, which ultimately could result in more effective interventions.
In general, it remains a challenge for the government, media houses and movie makers to serve up a healthy media diet to youth of India. However, the risks of stereotypicality exposure to children and youth have an influence on their self-esteem and thereby the general self-esteem of the nation.
If nothing else, I hope this study will ignite a debate over whether we need effective interventions from the government, media houses, and movie makers in presenting a media diet to our youth.
As far as Bajrangi Bhaijaan is concerned, I suggest that the director and producer of the film need to be more sensitive to such fabricated representations.
Dheeraj Sharma is professor, Indian Institute of Management, Ahmedabad. The views expressed are personal.