What happened to the 39 Indians missing in Iraq?
Jun 19, 2016 10:05 PM IST
The capture of 39 Indians in Mosul handed the Modi government its first foreign policy crisis, and unfortunately, two years later, it is yet to be resolved
'Hope springs eternal in the human breast': Alexander Pope wrote in An Essay on Man.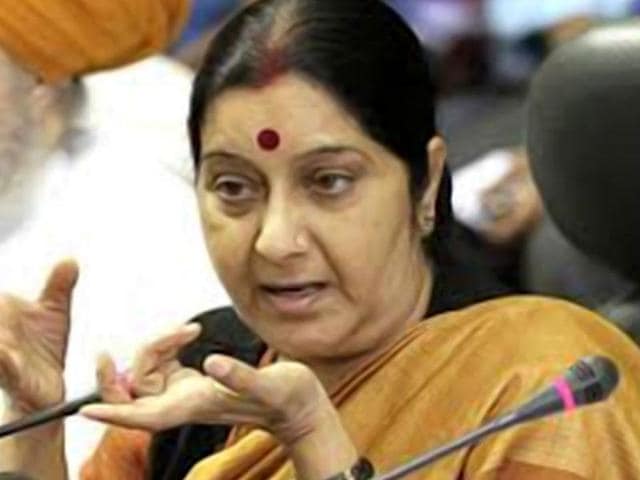 Perhaps it is this optimism that guides the families of 39 Indians who are missing from Mosul (Iraq) for the past two years. In June 2014, the Islamic State (IS) was capturing town after town and taking civilians (especially foreign nationals and minorities) hostage. In Mosul, 40 Indian construction workers, mainly from Punjab, were captured, and one person managed to escape. The whereabouts of the 39 is unclear. The government has maintained that it has credible intelligence that the hostages are alive, while media reports state that they have been executed.
Now as pro-government forces in Iraq prepare to take on the IS in Mosul, uncertainty looms over the fate of the 39 missing Indians.
Read | In ISIS wake, India may tweak West Asia policy
If such speculations have done the rounds it is partly because the government has failed to convincingly back its claim — it has cited intelligence reports from West Asian governments, but has failed to show 'proof of life'.
External affairs minister Sushma Swaraj has met the families of these missing Indians at least nine times and on November 28, 2014, she assured Parliament that six different sources had informed the government that the 39 hostages were alive. "Our search for their safe release is on... It is my duty and responsibility to keep the hope of tracing them alive and bring them home safely," she said.
Read | What's happening in Iraq and why India should worry
Hostage crises are difficult and delicate situations for any government . Each one is different from the other. However, it is the duty of an elected government to ensure the safe return of its people from foreign soil.
The NDA government has failed to bring closure, especially for the 39 families that are going through the longest two years of their lives.
The MEA should bring clarity to what is soon turning out to be a dark chapter in India's foreign diplomacy.
The events in Mosul handed the NDA government its first foreign policy crisis, and unfortunately, two years later, it is yet to be resolved. The lack of clarity and of information is prolonging the agony of the affected families.