3 internships to be mandatory for engineering students: Javadekar
Jul 26, 2017 07:23 AM IST
The teachers of engineering institutes will have to take up online courses offered on government's SWAYAM port
In a move aimed at improving their employability prospects, engineering students across the country will have to undergo at least three mandatory internships during their course from this academic year. It will be the responsibility of colleges to ensure internship for students.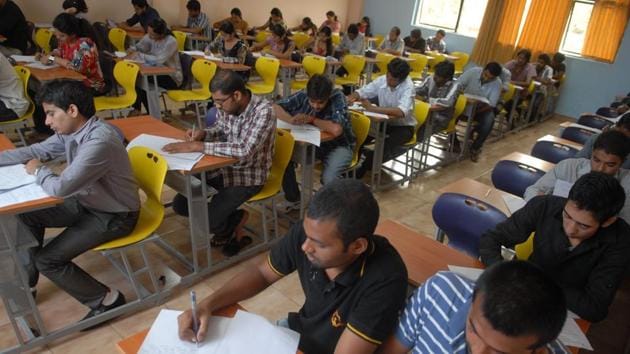 In 2015-16, 56% students graduating from engineering colleges remained unemployed.
Not only this, their teachers too will have to undergo mandatory refresher course annually, failing which the approval to their institute can be denied. So far, the system of summer internships was only being followed by reputed engineering colleges.
"Every student in technical institute should undergo three internships each spanning four to eight weeks before completion of his/her under-graduation course. The responsibility will be on the institute to help students find a suitable industry for the internship," HRD minister Prakash Javadekar told the Lok Sabha on Monday.
He said as per the data collected by AICTE from 10,328 technical institutes, of the 15.87 lakh students only 6.96 lakh got jobs through campus placements in 2015-16 . However, the minister claimed that the number could have been higher had the students not opted for higher studies and start-ups.
"Therefore, it will be wrong to say that more than half of the engineers graduating from technical institutes across the country remain unemployed," Javadekar had said in the Lok Sabha.
The low-employability levels are attributed as much to the lack of requisite skills as the falling demand in the industry.
Meanwhile, the teachers of engineering institutes will have to take up online courses offered on government's SWAYAM portal. "Every teacher in each of the technical discipline shall mandatorily undergo an annual refresher course through SWAYAM portal (Massive open online course), encapsulating all advances in their field of study.