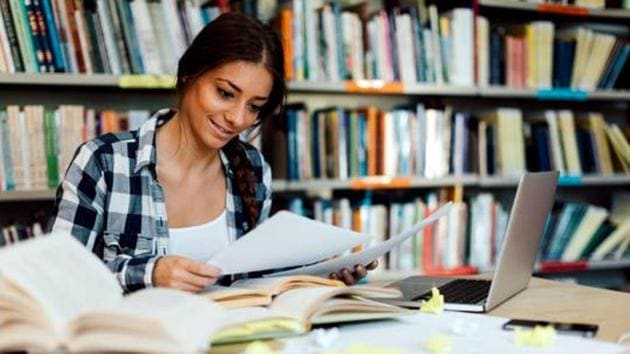 CBSE History paper: 'No tricks work, just complete the syllabus'
Students should be aware of the basics, for some, it is rote learning, for some its understanding, but every detail from the ancient times to modern history has to be crystal clear to students. The best way to understand history is to read it like a story in motion
Hindustan Times | By Srishti Jaswal
UPDATED ON MAR 19, 2019 07:54 AM IST
There is no easy way to get marks in the Central Board of Secondary Education (CBSE) Class 12 history paper. Students definitely have to slog, warns Sanjay Mathur, a history teacher at Government Model Senior Secondary School, Sector 38.
"No tricks will work here as the paper pattern is very unpredictable. In such a vast syllabus any topic can be chosen by the examiners so it's important to cover everything. Students have no choice but to read all the chapters."
Students should be aware of the basics, for some, it is rote learning, for some its understanding, but every detail from the ancient times to modern history has to be crystal clear to students. The best way to understand history is to read it like a story in motion, advises Vishnupriya Pande, a teacher at the Guru Nanak Public School.
Special emphasis should be on given to modern history as it is difficult. One can also get a good score in the subject, she adds.
Ancient history of India includes Harappan history and Indus Valley Civilization. "One should know how the political spectrum from 600 BCE to 600 CE (CE stands for Common Era, BCE stands for Before Common Era) was shaped. Questions are also asked on social changes, economic changes, socio-religious movements, the evolution of religions like Jainism and Buddhism and how they shaped the social structure of society. Primarily, this section contains social history," says Gurminder Singh Gill,a teacher at the Government Model Senior Secondary Model School, Sector 16.
In medieval history, the first topic is India through the eyes of foreign travellers. Another important chapter focuses on the Vijaynagar Empire based in the Deccan Plateau region in south India. The shaping of Indian history during the Mughal empire should also not be missed out. This section includes Mughal court history and the administrative policies. Another significant topic is the history of rural India in the 16th and 17th centuries, says Mathur. To this, Pande adds, "History of India includes rural India before and after the British occupation of India and the changes brough about by the British in India." Important topics from this unit include the Sepoy Mutiny of 1857, Mahatma Gandhi and the National Movement of Independence till Partition of India. The Partition needs to be covered intensively, especially the reasons why it was inevitable as it is one of India's biggest tragedies. Students must also study the framing of the Constitution of India."
Get facts straight on historical evidence
Teacher's profile
Gurminder Singh Gill, history teacher at Government Model Senior Secondary Model School, Sector 16, Chandigarh, says, "Class 12 history includes three books, with 25 marks for each. The first book is on ancient history, the second on medieval history and the last on modern history."
The question paper has four-mark and eight-mark questions and a question on a map. Three eight-mark questions have to be attempted and out of the six four-mark questions, four have to be answered. Questions can be asked from any part of the book.
The history paper has very important source-based questions, which require students to trace how history was written based on pieces of evidence such as texts, religious scriptures, or references /excerpts from any noted historical book. Every chapter has almost 10 sources. The question is meant to check the understanding of the sources by the students. Three source-based questions of seven marks each are to be attempted by the student, one from each book. The total marks for the source-based question are 21. Students should understand the importance of these questions as these hold a quarter of the total division of marks.
"Whenever students write the answers, they should do so after understanding the essence of the question. The focus should be on what exactly is asked in the question," Gill adds
I recommend NCERT books for students of humanities
Jyoti Pandey, who scored 97.2% in History in Class 12, and is now pursuing BA LLB from the Army Institute of Law, Mohali, shares her success mantras.
How did you study? Which was your strong subject and which one was weak?
The NCERT was my secret when it came to scoring 97.2%. My strongest subject was political science and weakest was Sanskrit.
Explain how you studied each subject
For English I covered almost all the syllabus during the school test or monthly test. Political science was pretty easy. It is a 100-mark exam so do go through as many question papers as you can. For history I tried to imagine a story around historical facts which helped me memorise events. Geography was a little difficult so I had to give more time to it. I am not sure about this, but if you are lucky you can get a teacher like mine who will guide you in the perfect way.
How many hours of study did you put in per day?
There is no hard and fast rule, but consistency matters a lot. You need to be consistent from the beginning and even managing to study for two hours a day will be more than enough, particularly in my stream.
How did you cover entire syllabus?
Half of my syllabus was covered during the half-yearly exams and then I prepared for the pre-boards. School exams helped me cover my syllabus.
How did you relax?
My mom is my best friend, so I talked to her and felt soothed.
Your daily schedule during the exams?
I used to study extensively. I still remember I had no break before my history exam and I slept for just one hour because I had to revise the entire syllabus. Give it your best shot, because this is ultimately going to decide your future.
Any tips for students as well as their parents?
"Study, sleep and Study. I personally recommend NCERT for students in the humanities stream. Don't worry about the result just give it your best. Parents they have to give space to their children.
Any tips to bust stress during the exam?
Go to your mother and get as many hugs as you can.
How did you study for the boards with the entrance examinations?
It is not very difficult for a humanities student to manage both at the same time. Forget about your entrance exam during the boards because you'll have plenty of time later to study later once the exams are over.
Topics
Close