CBSE re-test: Who sets the questions papers, how the Board maintains confidentiality
Hindustan Times, New Delhi |
HT Correspondent
Mar 29, 2018 04:08 PM IST
The Delhi Police has begun investigating the alleged leak of the CBSE's Class 12 economics paper and registered a separate case in connection with the alleged leak of the Class 10 mathematics paper.
The CBSE on Wednesday announced re-test in the Class 10 mathematics and Class 12 economics subjects after leaked question papers were allegedly shared on WhatsApp and other social media platforms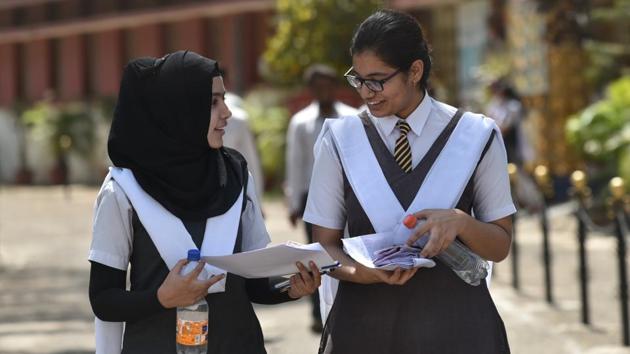 The Union HRD minister Prakash Javadekar said a new "leak-proof" system would be put in place for conducting the board exams as parents and students said the re-rests were unfair and discouraging.
Here's how the CBSE question papers are set and how the board tries to ensure confidentiality:
Who sets the CBSE question paper?
CBSE identifies 4-5 experts in each subject, including college teachers and school teachers, to set three versions each of a question paper. These teachers send their papers in a sealed envelope to the board. A high-powered committee, including university and school teachers, and principals, check if the question papers follow board's standards. They finalise different sets for each subject and send sealed copies to CBSE.
Read: CBSE assures to look into confusion in Class 10 English paper
When does the process start?
The process starts in the month of July and August every year.
How many versions of a question paper are made?
Three sets of question papers for each subject are made for Delhi schools, three sets are set for schools outside Delhi; and three are made for the CBSE affiliated schools outside India. Eighteen more sets are made as back up and some of them are used in compartment exams.
How are the three sets different?
The questions are set with a different sequence in each set. The questions in all sets are mostly same. However, the difficulty level in each set is the same.
How is confidentiality ensured in setting papers?
The experts chosen for setting the paper are not aware if their questions will make it to the final stage.
Paper which failed the test
The question paper was received by students at 10.15am at exam centres. 15 minutes are given to students to go through the question paper before they can start writing the answers in the sheet at 10.30am. The leaked hand-written paper was received by students and parents at around 6 pm on Tuesday. Some students had it for two days.
Get alert on your mobile and email as soon as the result is declared. For this, please provide information.