Here's how 28 Indian varsities made it to subject-wise Top 500 rankings
Updated on Apr 21, 2017 01:55 PM IST
There were only 22 Indian institutes on the QS rankings last year. IIT-Bombay, IIT-Delhi and IISc Bangalore are among those that have made the cut.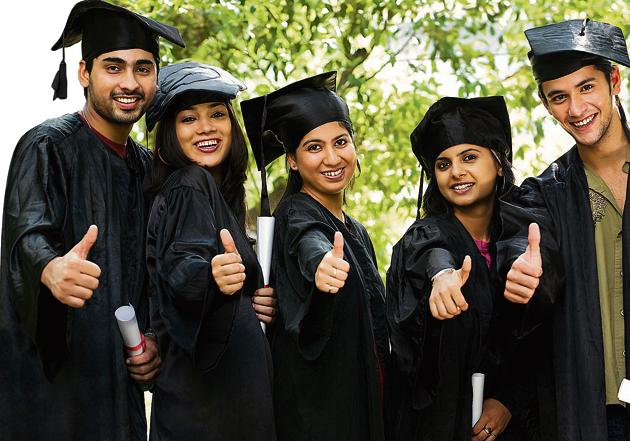 State-of-art research laboratories, special visits by international experts, updated curricula planned in coordination with industry.
These are some of the initiatives that have got departments from 28 institutes across India featured in Top 500 QS subject-specific university rankings.
The rankings were released earlier this month and lists the world's best university departments, across 46 subjects.
Incidentally, the Quacquarelli Symonds's or QS rankings for top universities are considered a benchmark around the world and have not offered much good news to Indian institutes lately.
According to QS World University Rankings 2016 survey, Indian institutes continued to lag behind in global toppers with institutes such as IIT-Bombay and IIT-Madras not being in top 200. Mumbai University and Delhi University were not featured in top 500 on the list.
Now, with the latest subject-wise rankings, that seems to have changed, with the effort by universities in Delhi and Mumbai paying off.
Making the cut
The University of Mumbai has four departments featured in top 500. "We were earlier placed in 701+ ranking category," says Krishna Iyer, chairman of the board of studies in the Pharmacy department at the university. "But we have been working towards this for a while. For a few years now, research by our students has been getting published in international journals. This is because we have specialised mentors on campus for each group of researchers, and high-tech lab facilities. Our curriculum has also been updated in collaboration with industry experts, which means that more of our students are being accepted for further study abroad."
This department was ranked in the 251-300 category this year.
"The subject rankings methodology is designed to measure those aspects that are most important for students attempting to distinguish between universities that offer their subject: teaching, research, and employability," says Jack Moran from QS top universities that releases the rankings report.
Read: In a first, Mumbai, Delhi ranked in top 100 student-friendly cities in the world
The list is, predictably, dominated by departments at Oxford University and the Massachusetts Institute of Technology, but there are 28 Indian institutes on this year's Top 500, including IIT-Bombay, IIT-Delhi, IISc Bangalore, University of Mumbai and Jawaharlal Nehru University in Delhi. Last year, 22 institutions were ranked at least once.
The catalysts
The chemical engineering department at Mumbai University is placed in the 201-250 category year on this year's list. "We design the curriculum in coordination with the industry," says Kalpana Deshmukh, chairman of the board of studies in chemical engineering. "We also encourage our students to do internships during the course and so we have a good employer reputation."
The university is attempting to be world-class for all the engineering streams by adopting outcome-based models and using good technology in laboratories, adds Deshmukh. An outcome-based model is which clearly defines what students should learn at the end of the semester.
Delhi University (DU) set up a research council in 2012 to coordinate the research work of all the life sciences and promote it. "The university also implemented research policy and intellectual rights policy on campus that year to safeguard the research done by students," says former dean MM Chaturvedi.
DU also grants resources for research and development. "We also promote undergraduate research, ensuring students' interest in research from a young age," Chaturvedi says. Delhi University is ranked in the Top 500 this year.
Read: DU course voted best: Development studies programme ranked 16th globally by QS
There is a seminar from an international expert in the field almost every week at any centre of School of International Studies (SIS) at Jawaharlal Nehru University, Delhi. "Experts across subjects such as Russian studies, Chinese politics and West Asia visit us and interact with students, hold seminars and workshops," says Anuradha Chenoy, former dean of SIS. "We hold conventions and offer short diplomas to students in special topics such as political theories and international organisations to develop their interest in international studies and we have a strong research centre that publishes volumes of research by students internationally. Just recently one volume of our student research was published in Russia."
Personalise your news feed. Follow trending topics