JEE Advanced exam will go completely online from next year
Updated on Aug 21, 2017 08:43 AM IST
The Joint Admission Board (JAB) says the online exam will address logistical problems and make evaluations easier.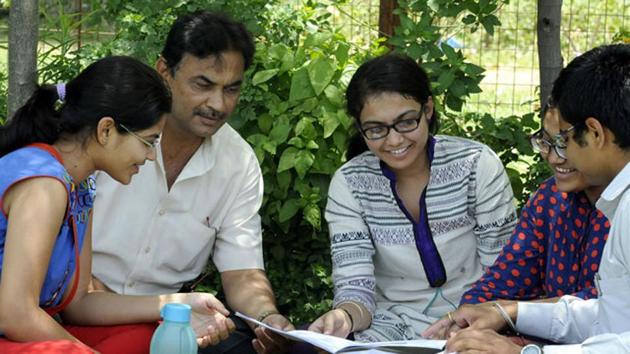 The joint entrance exam (JEE-Advanced), the gateway to prestigious Indian Institutes of Technology (IIT), will be conducted completely online from next year, to make logistics and evaluations easier.
The Joint Admission Board (JAB), responsible for laying down the policy for the examination, took the decision on Sunday.
Students vying for admission to NITs, IITs and other centrally funded institutions need to clear the JEE Mains test to qualify for the JEE Advanced. The government had earlier introduced the option of taking the JEE Mains test online, and the JAB has now decided to extend it to the Advanced exam.
More than 13 lakh take the Mains test, with less than 10% of them going online. Of these, two lakh qualify for the Advanced test. Now, these students will have to take the test online.
"The move will ensure greater transparency and avoid instances of paper leak too," said a senior official of the human resource development (HRD) ministry.
To ensure students do not face any problem in taking the test online, provision for three-day training will be made where they will be allowed to take mock tests and operate the system.
Schools will also be advised to provide an opportunity to the students so that they can use the computers.
According to a senior official, a decision has also been taken to design the question paper scientifically. "This will take into account the complexity level of the paper while setting the questions ranging from simple to difficult," said a senior official.
Sources said the online exam will also neutralise the problem of misprinting.
This year, several candidates had raised objections over some questions in both the papers of JEE Advanced being incorrect. Following this, IIT Madras had decided to award 18 bonus marks to all the students appearing in the examination, irrespective of whether they had attempted the questions. This was challenged by a student and the matter was taken up in the Supreme Court.
"IIT Madras will file an affidavit in the court how such mistakes will not be made in the future. One of the ways includes conducting the exam online," added the HRD official.
Personalise your news feed. Follow trending topics