JEE Advanced test over mobile phone? It may be a reality soon
More than 1.3 million take the JEE Mains test — of them less than 10% digitally at present. Of these, two lakh qualify to take the Advanced test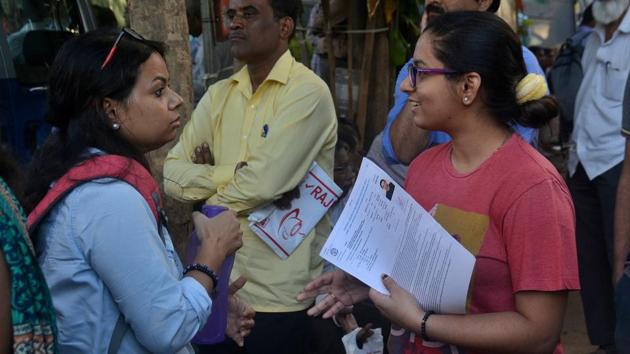 Updated on Apr 24, 2017 08:19 AM IST
A committee has suggested the JEE Advanced test — the final round of the gruelling process to qualify for the country's premier Indian Institutes of Technology (IIT) — be conducted through mobile phones.
The proposal came from a committee drawn up to reform the Advanced test. At a preliminary stage currently, it was tabled in a recent meeting of the Joint Admission Board (JAB) and will be taken up by the IIT council, the apex decision-making body for the institutes.
Students vying for engineering colleges need to clear the JEE Mains test, before qualifying for the JEE Advanced. Officials introduced the option to take the Mains test online and are looking to extend it to the Advanced exam, in the interest of making logistics and evaluations easier.
More than 1.3 million take the Mains test — of them less than 10% digitally at present. Of these, two lakh qualify to take the Advanced test.
The suggestion identified mobile phones as a possible catalyst for the digital push, since they have higher penetration in rural India compared to computers.
According to a senior official, the suggestion also included the formation of a panel to focus on the development and testing of the online platform for JEE Advanced before it is adopted. "There are many issues that have to be looked into before implementing it," said the official, who is a member of the committee.
The issues also include lack of computer awareness, especially among candidates from impoverished backgrounds.
The report also recommends computer-adaptive tests, which change the difficulty level based on the examinee's ability.
It also suggested the exam be split up into three papers of two-hour durations for each subject, replacing the current pattern of two papers containing all three subjects.
From a candidate's perspective, it was more natural to work at a stretch on a subject rather than switching between them, the panel noted.
"The infrastructure available presently requires the conduct of the online exam in multiple sessions. Establishing equivalence of the papers used in the different sessions is an unsolved problem," said a source.
The IIT council will meet on Friday when the proposal might come up for discussion.
Close Story