KV class 8 students to get tablets; teachers to monitor academic activities
Sep 22, 2017 07:02 PM IST
A software that lets teachers track the students' academic activities is expected to keep the pupils on their toes.
Not only in schools, but teachers will now also be able to track whether students are actually studying at home.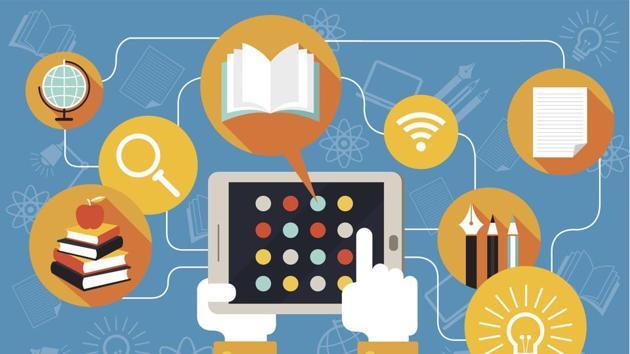 Around 5000 students of Kendriya Vidyalayas across the country studying in class 8 are being provided tablets on a pilot basis. Students will use them especially for science and mathematics.
According to a senior KV official, the tablets are enabled with multi-device management software that can be used by the teachers to find out whether the student used the tablet at all for studying, what material was accessed and for what duration. The Union human resource development (HRD) ministry will provide thee tablets free of cost to the students who continue to use them till class 12 and will then be able to keep it for themselves.
The Kendriya Vidyalaya Sangathan has selected one school from each of the 25 regions for the initiative.
"The idea is to ensure they not only access the reading material online, but they can also submit their assignments for online evaluation. It will become easier for teachers to evaluate them as tests will be conducted using the tablets so they don't need to spend time checking their copies. The company that provided the tablets was asked to install the management system so that we can actually find out what exactly are the students using it for," said a senior official.
To ensure students do not misuse it to access social media sites, all such sites have been blocked.
A total of 25 regions including Delhi from the Kendriya Vidyalayas across the country have been selected for this purpose.
"The tablets are being provided free of cost to the students. Delivery has already started. The move will not only reduce the burden of the heavy bag but it will enhance learning too. It will also provide ease of assessment for the teachers," said Santosh Kumar Mall, commissioner of the Kendriya Vidyalaya Sangathan.
Training modules were prepared for the teachers who are part the pilot project and will be provided tablets too. Apart from science and mathematics, educational content related to subjects such as Mathematics and English has also been provided in the tablets.
The Sangathan will take a final decision on the implementation of this project based on the experience and outcome of the pilot project. If the pilot project is successful, it will be emulated in other classes which will be decided later.
"We want students to use technology in their daily classroom teaching too. Right from animation, charts and graphs, learning will become more interesting for them. This will supplement the knowledge the students get from their books in the science, technology, engineering and mathematics subjects using technology," the official said.