No aptitude for engineering, medicine? Vocational education could be your answer
Focusing on delivering quality vocational education to students can help India leverage its demographic dividend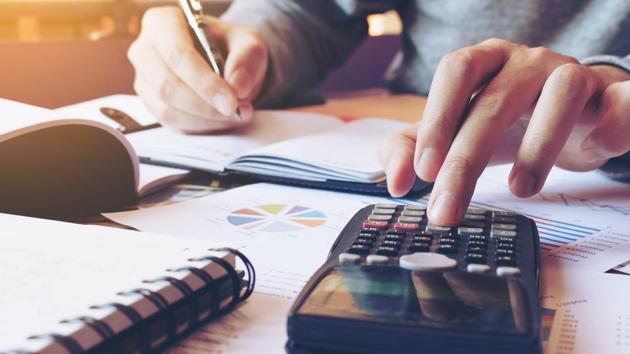 Published on Nov 18, 2017 07:16 PM IST
The overwhelming focus on engineering and medicine in India as career options has contributed to reliance on rote learning and led to increasing competition for limited seats. While it is a given fact that all students cannot opt for engineering or medicine, the system of rote learning has a negative impact on the quality of education in the country.
A huge supply of largely young and educated population of working age is often cited as the bedrock of India's demographic dividend. When most of the global economies are saddled with a limited supply of young people to replace the ageing workforce, India is blessed with a young demographic to power its growth agenda and is perfectly poised to become the global supplier of workforce.
However, the current state of affairs in the system will not allow India to leverage this demographic dividend positively. We are grappling with unemployment on the one hand while on the other corporate houses and industries are facing a shortage of suitable candidates to fill available vacancies. Moreover there are reports suggesting that a majority of graduating students from the country are just not employable.
While there may be various viable solutions to problems related both to the education system and employability of graduates, focusing on delivering quality vocational education to students can go a long way in addressing both the stated concerns and help students carve out a career for themselves.
Let us list out some of the most popular as well as relatively unknown yet promising vocational courses for students.
Commerce based courses
1.Office secretaryship
2.Stenography and computer applications
3.Accountancy and auditing
4.Marketing and salesmanship
5.Banking
6.Retail
7.Financial market management
8.Business administration
These commerce based vocational courses help one develop professional skills and proficiency to work in modern day offices. Accountancy and auditing for example are specialised courses that will help students develop capabilities in identifying business opportunities, risk assessment, and familiarise them with business processes. These courses will enable students to gain meaningful employment not only in offices, banks and retail set-ups, but will also equip them with the necessary knowledge to start their own enterprises.
Engineering based courses
9.Electrical technology
10.Automobile technology
11.Civil engineering
12.Air conditioning and refrigeration technology
13.Electronics technology
14.Geospatial technology
15.Foundry
16.IT application
Engineering based vocational courses offer relevant, appropriate, and adequate technical knowledge together with professional skills and competencies to students. While these courses are quite self-sufficient in terms of knowledge and skill proficiency for jobs in related fields they can also be stepping stones to further specialisation in selected fields.
Heath and paramedical based courses
17.Ophthalmic techniques
18.Medical laboratory techniques
19.Auxiliary nursing and midwifery
20.X-ray technician
21.Health care sciences
22.Health and beauty studies
23.Medical diagnostics
Health delivery systems rely on a host of supporting services and vocational courses equip students with the skills to work as technicians in laboratories and diagnostic centres or to perform other critical tasks in the health care system.
Home science based courses
24.Fashion design and clothing construction
25.Textile design
26.Design fundamental
27.Music technical production
28.Beauty services
A course in fashion and textiles, music and beauty services is ideal for enterprising students who wish to set up their own operations. These are niche skills for which there is great demand in the relevant industry.
Hospitality and tourism based courses
29.Food production
30.Food and beverage services
31.Mass media studies and media production
32.Bakery and confectionery
33.Front office
34.Travel and tourism
Students can choose from a course as per their interest area or chosen career field. The skills and competencies acquired through any of these vocational courses will set students on the path of gainful employment in hotels, confectioners, and bakeries in the formal sector or they can utilise their skills to strike out on their own.
Besides the listed vocational courses, there are a host of other courses such as in transportation and logistics management, library sciences, horticulture and animal husbandry etc that impart practical and relevant skills that make one employable.
The author is MD of the MBD group
Close Story