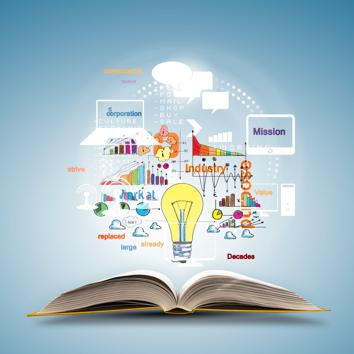 Private varsities are showing the way with hyper-niche specialisations
Courses like data security and Aadhar housing finance are on offer, tailored for new-age industry.
UPDATED ON APR 21, 2017 01:56 PM IST
You can now study Mechatronics (a combination of mechanical and electrical engineering) at the private TeamLease University in Baroda.
ITM Skills Academy now has a year-long postgraduate programme in Aadhar housing finance.
Liberal Arts subjects are compulsory if you're doing a BTech or BBA at the Great Lakes International University, Sri City.
Free to frame their own course structures and syllabi, private universities are thinking out of the box, offering courses and combinations that are based on today's industry needs rather than on templates set in the 1990s.
This means niche specialisations, tie-ups with industry for apprenticeships and updated subject pairings.
"Interacting with Indian engineers abroad, I learned that they cannot socialise and adapt to different cultures as well as they should be able to, because there is a huge gap in their knowledge of cultural binders such as art and films and often a lack of ability to communicate as well," says Parag Diwan, founder and chancellor of GLIU. "So we have made it compulsory for tech and management students to take at least eight courses in liberal arts subjects such as art appreciation and film appreciation throughout the four-year course tenure."
There's a realisation that the 'one size fits all' approach doesn't work anymore, says educational entrepreneur Sudhanshu Sinhal, founder of the Sinhal coaching classes. "Students too want their learning experience to fit their lifestyle; it must be relevant, collaborative, personalised, engaging, and accessible."
For private universities, this kind of innovation on campus is easier because they are not governed by authorities that resist change, adds Dhiraj Mathur, partner (Education) at PwC India. "They also have better interaction with industry and are funded well, so they are able to provide personalised, tailor-made courses — at a cost, of course."
For students who can afford it, this is good news.
Parth Shah, 23, for instance, says he picked mechatronics at TeamLease because he was excited by the content and wants a career in automation engineering.
"I like the fact that the university has an industry-first approach to teaching," he adds. "You can opt to work as an apprentice through the entire duration of the course. I opted for a six-month long internship in place of Semester 5, where I applied what I had learned in my first four semesters."
Raising the bar
What's helping boost the spirit of experimentation is the fact that employers are willing to look beyond the usual degree formats.
"Alternatives to existing university degrees are being accepted by employers," says Prasar Sharma, director, SP Jain School of High Technology, Kurla. "We currently offer six-month post-graduate programmes in augmented reality, machine learning and data security."
Quick response time is another key change.
ITM Skills Academy, for instance, has already tied up with Aadhar Housing Finance Limited for a year-long postgraduate programme that will train students for sales and credit management roles specifically for the low-income housing finance sector, in line with the government's flagship initiatives for affordable housing.
"After six months of academic training, students will be sent for internships in Tier 2 and Tier 3 cities such as Ludhiana and Jhansi, which are important target markets for the housing scheme," says PV Ramana, founder and chairman of the ITM Group of Institutions.
Word play
Don't get taken in by exotic-sounding terms, warns Mathur of PwC. "Make sure your very niche courses has actually applications and demand within existing industry," he adds.
The fact that a university is private rather than government-run, however, ought not to be a deterrent. "Employers are seeking candidates who can add a perspective and contribute a little more to the organisation than basic skills, even if they are freshers," says Fatima Agarkar, co-founder and educationist at educational consultancy KA Associates. "So they are open to hiring students from private universities."
Close