Entertainment
Swipe up for the next story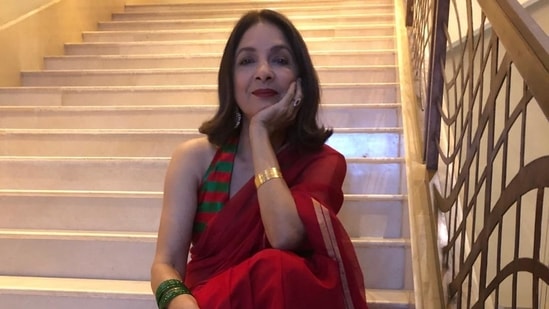 Neena Gupta opened up about why she didn't tell her mother about being molested by a doctor as well as a tailor during her growing-up years. The actor shared good and bad memories from her school days in her autobiography, Sach Kahun Toh.
Bholaa, starring Ajay Devgn and Tabu, released in theatres on Thursday on the occasion of Ram Navami. The film opened at ₹11.20 crore nett.
Sudhir Mishra opened up about the dangers of censorship in India and shared his view that the film industry has become a soft target for many to criticise.
After an entertaining performance in Monica O My Darling, Radhika Apte is now back with a spy comedy, Mrs Undercover. The teaser of the film was unveiled on Sunday.
In an interview with Hindustan Times, Megha opened up about her new show Sapnon Ki Chhalang on Sony. She plays Radhika, an engineer just like her. Excerpts:
keanu Reeves shared how he mistakenly cut a man's head open on the sets of John Wick
Olivia Wilde said Jason Sudeikis is responsible for her on going financial restraint.
Sam Neill talked about late friend Robin Williams in his memoir Did I Ever Tell You This.
Sheryl Lee Ralph recalled how she was sexually assaulted by a famous TV judge.
Mama June shared carousel of pictures with Justin Stroud on their first wedding anniversary.
Jeremy Pacheco welcomed a baby girl on 35th birthday.
Chris Appleton has shared romantic pictures with lover Lukas Gage.
Bheed states the facts as is and doesn't try to lace them with them anything fancy or unreal. A few cinematic liberties definitely would have been taken and understandably so, but never to an extent that it completely washes out the truth. Sinha keeps the tussle between the class, power, caste and religion on till the very last minute.
As Friday marks Emraan Hashmi's 44th birthday, we revisit all the sassiest statements that he made during his appearance on the fourth season of Koffee with Karan.