Shilpa Shetty's sister Shamita Shetty shares cryptic post about inner 'strength' amid turbulent time for family
Published on Jul 29, 2021 12:36 PM IST
Shilpa Shetty's sister, Shamita Shetty has shared a cryptic note about overcoming difficulties as her brother-in-law Raj Kundra remains in judicial custody.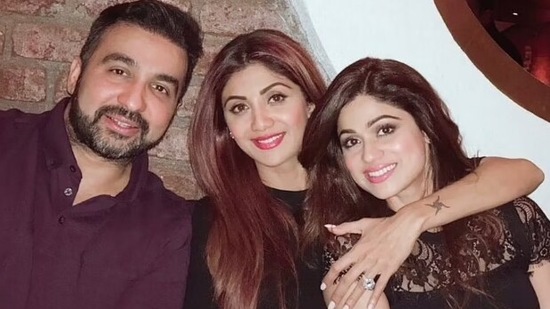 Shamita Shetty, the sister of actor Shilpa Shetty, has shared a cryptic note on social media about persevering through hardships. In her post, she wrote about carrying on 'with as much integrity and love as possible'.
Shamita's post comes amid a turbulent time for her family. Her brother-in-law Raj Kundra has been placed in judicial custody following his arrest in connection to an alleged porn racket. And her sister, Shilpa Shetty, has reportedly been questioned twice by the authorities.
Sharing a picture of herself on Twitter and Instagram, Shamita Shetty wrote, "Sometimes the strength within you is not a big fiery flame for all to see.. it is just a tiny spark that whispers ever so softy.. 'You got this .. keep going'. You can't control how other people receive your energy. Anything you say or do gets filtered through the lens of whatever personal issues they are going through at that moment... which is not about you. Just keep doing your thing with as much integrity and love as possible."
Shilpa hasn't yet commented on the matter, although she did share a similar social media post about perseverance recently. She posted a James Thurber quote that read, "Do not look back in anger; or forward in fear but around in awareness."
"We look back in anger at the people who've hurt us, the frustrations we've felt, the bad luck we've endured. We look forward in fear at the possibility that we might lose our job, contract a disease, or suffer the death of a loved one. The place we need to be is right here, right now—not looking anxiously at what has been or what might be, but fully aware of what is," it further read.
Also read: Shilpa Shetty scolded Raj Kundra for ruining 'family's reputation', asked 'Why did you need to do this?': report
Shilpa also urged fans to watch her recent film Hungama 2 for the sake of the many people involved in making it. "Hungama 2 involves the relentless efforts of an entire team that's worked very hard to make a good film, and the film shouldn't suffer… ever," she wrote.