Still in denial: Divyenndu on Brahma Mishra's sudden death
Published on Dec 03, 2021 11:26 AM IST
Actor Divyenndu's close friend and Mirzapur 2 co-actor Brahma Mishra passed away on Thursday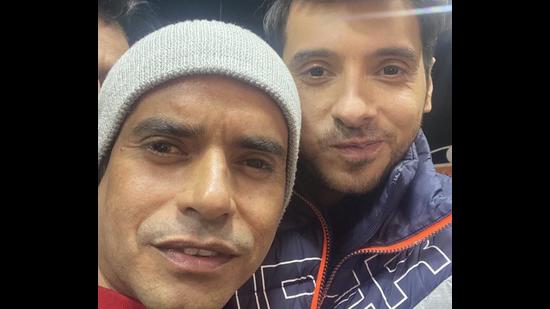 Actor Divyenndu's close friend and Mirzapur 2 co-actor Brahma Mishra passed away on Thursday. The actor says he was "numb" when he saw his friend's body. The news of Mishra's sudden death reached Divyenndu via a mutual friend. "We were in utter shock. We rushed to his place and unfortunately it was true. It is so surprising for all of us," says a devastated Divyenndu.
Mishra apparently suffered a stroke, when he was all alone at home. "I was there the whole day, saw everything but (I'm) still in denial. He was too close (to me). It still hasn't sunk in. It is devastating. He loved me way too much and I loved him," Divyenndu laments, calling the late actor, who was his junior from The Film and Television Institute of India, "loving and affable".
Sharing an interesting anecdote about Mishra, Divyenndu says that the popular line "Laal Phool…" from Mirzapur 2 was Mishra's creation. "He came up with that phrase, which eventually became so popular," he adds.
Divyenndu recalls the day when he clicked the picture with Mishra, which he posted on his Instagram announcing the sad news. "The picture has always been on my phone. We weren't even shooting together. He visited me when I was in Bhopal. We had a wonderful dinner, and later, then he took me to eat paan. I have a vivid memory that it was right outside the paan shop," he sighs.
Mishra often sent WhatsApp forwards to Divyenndu. "I am just going to miss him. This phase has taught me that you cannot take a single day for granted," he signs off.
Personalise your news feed. Follow trending topics