Swara Bhasker reveals 'typical concerns' she faced over decision to adopt as a single woman: 'Who will marry you?'
Swara Bhasker has spoken about the 'concerns' she faced when she decided to adopt a child. She revealed that she was asked who will marry her.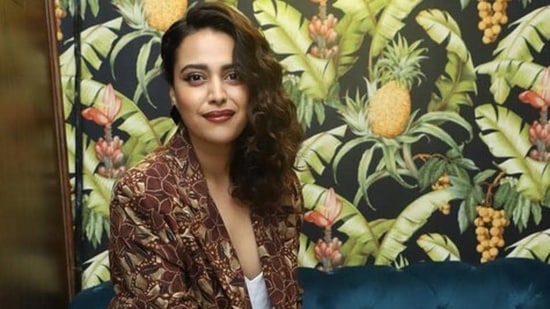 Published on Dec 03, 2021 07:11 AM IST
Actor Swara Bhasker has revealed the 'typical concerns' that she also had to face after she decided to adopt a child as a single woman. In a new interview, Swara said that she received ample support from her family. She said that she doesn't know after how many years she will be assigned a child.
Recently, Swara Bhasker had opened up about her decision. The actor has so far met several couples who have adopted children and also read up about the process.
In an interview with Free Press Journal, Swara has said, "There are those very typical concerns that people have like 'Oh, you know, now you won't get married', or 'Who will marry you', and I did hear that from some people. But I have to say that overwhelmingly, I had a lot of support from my parents, my brother, my sister-in-law, my close friends and family."
She also spoke on the adoption process, "The process of adoption is very detailed with several steps, including background checks. That happened with me as well. I was not treated any differently. The officials that I spoke to were very helpful in explaining the procedure to me, but no special favour was given. I am now on the waiting list just like everyone else is. I don't know how many years it will take for me to actually be assigned a child, it's a random lottery system, you cannot choose if a child is allotted to you."
Last month, in an interview with Mid-Day, Swara had said, "I've always wanted a family and children. I realised that adoption was a way to marry these things. Luckily in India, the state allows single women to adopt. I met many couples who have adopted children, met some children who were adopted and are now almost adults. I read up on the process and experience. I am now a prospective adoptive parent on CARA."
Also Read | Swara Bhasker reveals she is on waiting list to adopt: 'I've always wanted a family and children'
Meanwhile, Swara will be seen next in Jahaan Chaar Yaar. She wrapped up the shooting of the film in Goa a few months ago. The film also features Shikha Talsania, Meher Vij and Pooja Chopra. The film follows the journey of four married friends who set off to Goa seeking solace from their ordinary lives and find themselves in an extraordinary adventure, as per news agency PTI. Jahaan Chaar Yaar is produced by Vinod Bachchan and directed by Kamal Pandey.
Topics
Close Story
Personalise your news feed. Follow trending topics