Dakota Johnson cracks joke about Armie Hammer wanting to 'eat her': 'Who knew cannibalism was so popular?'
Jan 20, 2023 03:14 PM IST
Actor Dakota Johnson presented filmmaker Luca Guadagnino with the International Icon award. In her speech, she joked that she was initially offered the role of a peach in the director's Oscar-winning film Call Me By Your Name.
Fifty Shades of Grey actor Dakota Johnson kicked off the Sundance Film Festival 2023 with a special speech for filmmaker Luca Guadagnino who received the International Icon award. She made a racy joke in her speech where she referred to Luca's Oscar-winning film Call Me By Your Name and accused actor Armie Hammer, when she said that she was offered the part of the peach in the coming-of-age tale. (Also read: Senior Programmer Charlie Sextro on the hopes and joys of Sundance Film Festival: 'Everyone on our team has...')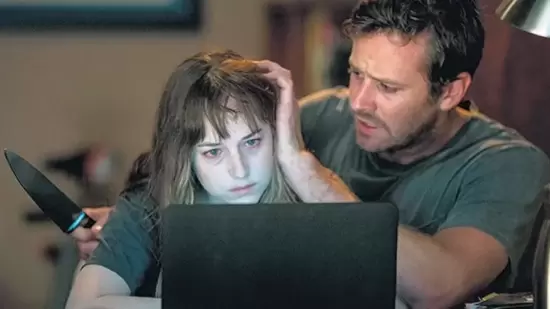 At the Opening Night: A Taste of Sundance Presented by IMDbPro, Dakota Johnson, who took the stage to present the award, said in her speech that she was initially offered the role of the peach in Call Me By Your Name, but had to turn it down due to scheduling conflicts. In one of the most talked about scenes from the film, Timothée Chalamet's character Elio performs a sexual act on the peach, which is then discovered by Armie Hammer's character Oliver. "Luca had asked me to play the role of the peach, but our schedules conflicted. Thank God, because then I would have been another woman that Armie Hammer tried to eat." Dakota joked in her speech.
Dakota was referring to the allegations faced by Armie Hammer a few years after the release of the film, of cannibalistic fetishes, sexual assault and abusive behavior by several extramarital partners. "It's been five years since that film premiered here, and Luca hasn't stopped taking us to exciting places. Who knew cannibalism was so popular?" said Dakota, picking on Luca's latest film Bones and All, to giggles and cheers from the audience.
Dakota then went on to praise the director with whom she worked twice, in 2015's A Bigger Splash and in 2018's Suspiria. "In my mind, and I feel like probably in your mind too, Luca Guadagnino is the epitome of an international icon. He wears Prada all the time," she joked. Thereafter, Luca accepted the award, and although he didn't address the actor's peach joke, he called Dakota "my darling friend," and went on to express his love and gratitude for the Sundance Film Festival, where he arrived with his debut film I Am Love, way back in 2010.