Muskan Bamne reacts to trolls who called her mother middle-class
Updated on Nov 24, 2022 02:54 PM IST
Actor Muskan Bamne says the character she plays in a show has nothing to do with her personal life or family.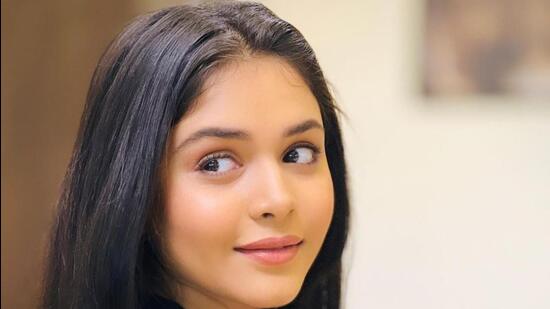 Actor Muskan Bamne has been receiving criticism from all sides for playing a troublemaker in the hit television series Anupamaa for a considerable amount of time. But when the actor shared a photo of her family on Instagram and a troll referred to her mother as "middle class," things went too far. Later, Bamne shared the screenshot of the comment on her Insta story and urged people to learn to differentiate between her role in the show and her real life.
Bamne now discusses with us how the incident left her feeling disappointed as it was something that she was not expecting. "Honestly, I did not anticipate seeing such a comment on a family photo. Why do people behave that way? They ought to take a little more care with their words. Such comments are inappropriate for photos from my personal life. You have every right to express your opinion if I post something about the show or my character. In fact, people do that a lot aur issue nahi hai usme koi. But the character I portray in a show has nothing to do with my personal life or family. So how can you drag them in all this and use words like middle class for a mother. That's just insensitive."
Bamne goes on to explain that she understands how people get attached to daily soaps and the characters, and occasionally lose sight of the fact that we are just actors. "I totally get it, but one needs to understand that I am not the person I portray on screen. Audience needs to stop comparing reel and real life. And for that reason, I felt compelled to make my voice heard. I had to explain the distinction to them. Galat message jaarha hai logo tak, and mera bolna zaroori tha, " she adds.
Bamne claims she rarely reads the comments or pays much attention to social media, but after this incident, she learned that some people had also left offensive comments on another video that featured Bamne and her nephew. "They made similar remarks, such as 'ye middle-class baccha hai.' But it's ok. I'll keep posting whatever I want, regardless of what they say. Since it is my social media account, I will act in the way that feels right. Moreover, I am part of this industry and trolling is very common here. So I have to deal with that," she wraps up.