Centre notifies wetland rules, environmentalists unhappy
Published on Sep 29, 2017 07:27 PM IST
The new rules, give more power to the states to manage their wetlands even though they have been lax in implementing the old rules.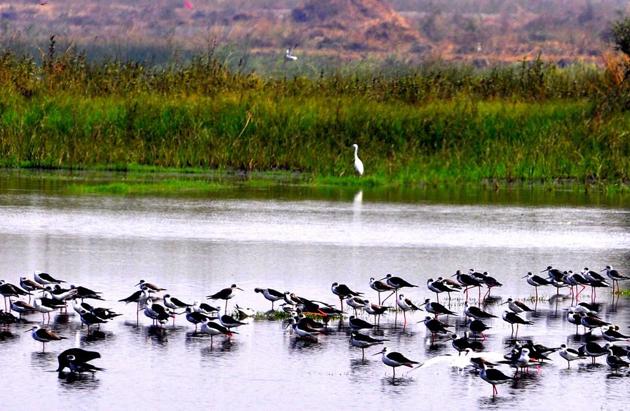 The ministry of environment notified the wetland rules this week however environmentalists say the rules are weaker than the 2010 rules they replace.
"It is an unfortunate situation, they will be a disaster for India's wetlands," Himanshu Thakkar, an activists who works on water issues.
Union environment minister Harsh Vardhan defended the Wetlands (Conservation and Management) Rules, 2017, saying that experts were recruited to formulate the best possible rules and the attempt was to balance "developmental and environmental concerns."
The wetlands are the hotspots of biodiversity, act as carbon sinks, act as buffers against floods and are essential for groundwater recharge. With groundwater reservoirs in the country heavily exploited, this last function has assumed greater importance.
The loss of wetlands has been linked to more frequent flooding events, according to a Centre for Science and Environment report.
A key feature of the new rules is decentralisation of conservation with states being given a bigger role, through the setting up of a State Wetlands Authority in each state. States and UTs have been directed to prepare lists of wetlands within 3 months of the publication of the rules, and to start work on implementing the rules.
They were required to prepare the list even under the 2010 rules, but none of the states complied. State inaction is seen as the weakest link in implementation of the rules. But under the new ones, environmentalists argue the centre has washed its hands of even of its monitoring and supervisory duties.
A National Wetlands Committee has been formed at the centre. As per the new rules, the 'wide use principle,' shall govern the management of wetlands, as determined by the wetlands authority.
Personalise your news feed. Follow trending topics