Choose health, end fossil fuel subsidies
Jul 29, 2017 02:27 PM IST
The Indian government is paying a heavy cost for fossil fuel subsidies, on the front end for the subsidies themselves, and then again for the litany of costs in terms of public health deterioration.
Living in India, there's no escaping dirty air. Most Indians can't step outside for a breath of fresh, clean air, nor can they take shelter indoors. Coal, which is the predominant energy source in the country, is one of the biggest contributors to air pollution – a problem that prematurely kills about 1.8 million Indians every year. Streets choked with poorly operating cars and motorbikes compound the problem.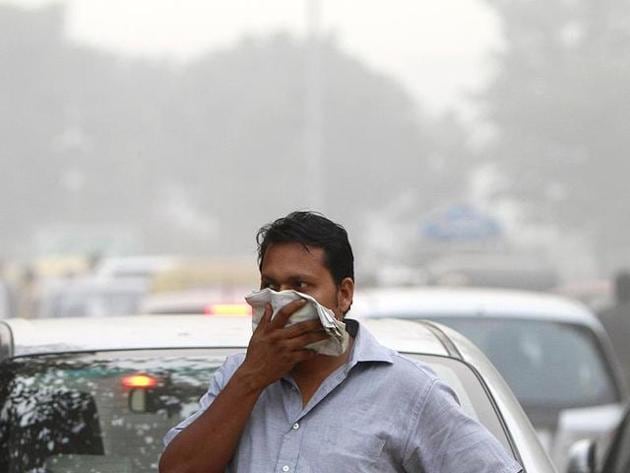 Rather than finding relief indoors, unfortunately, hundreds of millions of Indians are forced to grapple with even more air pollution. That's because nearly three fifths of India's population lives in energy poverty, either without any reliable source of electricity or relying on biomass cookstoves and kerosene lanterns to prepare meals and light up their homes, or both. Thus, about half of the total mortality impact of air pollution is due directly to exposures to household pollution from simple cookstoves. In fact, the air inside such households is reported to be so polluted that, as it spills outdoors, it causes up to an estimated 30 percent of India's outdoor air pollution as well.
As it stands, 13 of the 20 most polluted cities in the world are in India. That's not the kind of list you want to show up on at all, let alone dominate. Throughout the country, all types of air pollution together is the biggest single risk factor driving national death and disability in terms of lost healthy life-years, through lower respiratory disorders, cardiovascular diseases and chronic respiratory diseases. Tragically, it's the women, along with unborn and newborn children who are the most vulnerable to the dangerous impacts of particulate matter pollution.
In light of the above, you would expect that the government would be investing heavily in cleaning up the air, and spending precious public funds on programmes that will protect lungs and lives.
Indeed, India has attempted quite strongly to reform household energy for the benefit of health, through its new national LPG (Liquefied Petroleum Gas) progammes. LPG burns far cleaner than biomass (which is relied on by nearly 700 million rural Indian households), causes much less localized air pollution and contributes less black carbon, which has recently emerged as a leading driver of climate change. Having spent decades researching the health impacts of indoor cooking in India and other regions throughout the global south, and I urge without hesitation that converting households from biomass cookstoves to LPG units is one of the fastest, most efficient ways to improve public health.
But while there is some government financial support for LPG, it may be dwarfed today by how much public money is being spent to subsidize the other fossil fuels that are a big part of the dirty air epidemic.
That's right - the Indian government is paying for fuels that help pollute air. Actually, it's paying twice—on the front end for the subsidies themselves, and then again for the litany of costs in terms of public health deterioration (to say nothing of the imminent costs of climate change that may be incurred)
It is not easy to calculate the net impact of such large subsidies over time, however, since there are some benefits as well, for example greater use of electricity by the poor even if most of the benefit goes to the rich. Also, fossil fuels bring tax revenues to the government, All said and done, however, it is better to not support dirty fuels such as coal and kerosene in any way
Clearly, this is not money well spent, for it could be put to much better targeted use. A recent report by HEAL (Health and Environment Alliance) provides compelling, tangible examples of new health investments, for example, that could be achieved by re-allocating fossil fuel subsidies in India to activities that directly support health, particularly of the poor -- clean solar lighting or more health care, for examples. Targeted subsidies always do better at achieving social goals and, as shown in the new LPG initiatives, modern IT-based methods provide ways to target subsidies that are far more effective than in the recent past..
Ideally, while India should endeavor to phase out most fossil fuel subsidies eventually, the significance of LPG as a health investment cannot be underestimated. Indeed, it probably should be expanded even further than the 60 million poor household targeted by 2019. This is so even though, being a fossil fuel, it probably contributes a small amount to climate change, although this is less certain than it might seem since biomass combustion, unlike LPG, produces many non-CO2 greenhouse pollutants. Importantly, like natural gas in much of the world, it is seen by many as a potentially vital transition fuel. Better by far than the solid fuel it replaces but nevertheless eventually itself to be replaced when clean renewable electricity reaches households at a cost and capacity that enables cooking.
The national LPG programme also focuses on enhancing the status of women and has started to reform the subsidy system so that it directly benefits the poor and empowers women – who are the main users of household fuels. Finally, the money saved from reduction of coal and kerosene subsidies could help put solar panels on hundreds of millions of rooftops, clean up tailpipes on the roadways, bring solar lanterns to the poorest homes, as well as accelerate programmes to ensure all homes have cleaner, more efficient means to cook dinner.
Kirk Smith is professor of Global Environmental Health at the University of California, Berkeley
"Exciting news! Hindustan Times is now on WhatsApp Channels
Subscribe today by clicking the link and stay updated with the latest news!"
Click here!