10 fashion lessons you can learn from Miss World Manushi Chhillar
May 03, 2018 02:05 PM IST
Manushi Chhillar is having a major fashion moment. Her recent sartorial choices are proof that the Miss World has transformed into a full-fledged fashion player. We broke down and analysed Manushi's looks and found style lessons in each one. Take a look below.
Miss World Manushi Chhillar may be known for her sweet looks, but behind her girly outfits is some surprisingly practical fashion mastery. Even if you aren't interested in trying Manushi's twirl-worthy lehengas and sexy princess ensembles, there are still solid lessons to be learned from her sleek looks.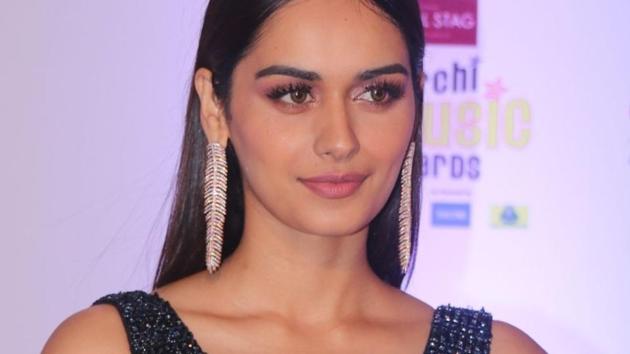 Since winning the Miss World crown in November 2017, Manushi has spent the last few months streamlining her style with help from her stylist Sheefa J Gilani, and her makeover has inspired us to take a closer look. We know there's a reason behind every sheer dress or floor-dusting skirt we've spotted her wearing, and we're doing our best to study up. So, before you write off her look as simply cutesy, step back and take a second to admire the 10 things this chic beauty queen has taught us about fashion.
1. Make menswear feminine
Manushi played with the idea of suiting and gave it a sexy take with her bright floral Roberto Cavalli separates.
2. Step in statement heels
The best way to give your classic satin summer dress a modern-slash-fuzzy edge? With a pair of killer heels (bonus points if they're metallic pink and boast a faux fur detail).
3. A leather jacket is always a good idea
A leather jacket worn à la Manushi (or casually slung over the shoulders) can add a final touch to any outfit. The black wardrobe staple adds the perfect mix of edge and sophistication.
4. Expose skin one area at a time
Manushi proves it's possible to be sexy without revealing too much skin with her pretty-in-pink Lulu & Sky number. Got a dress with a thigh-high slit? Make sure to cover up everywhere else for an alluring, yet graceful effect.
5. Try head-to-toe coordination
If you're really looking to stand out from the crowd, choose one colour and wear it head to toe. Manushi's baby pink pant and top combo, and hot pink sandals didn't feel matchy-matchy; instead, they came together for a cool monochromatic combination.
6. A suit can be just as sexy as a dress
Don't be intimidated by menswear trends; a sleek, formfitting pant set is ultraflattering for a fancy occasion.
7. Create a long line
Most would instinctively style an all-over embellished blouse with a pair of form-fitting skirt, but Manushi styled her ornate Gaurav Gupta number with a matching long flared pants. The result? A lean line that elongated her figure.
8. Take a frills-free approach
Instead of trying to fit as many trends in as possible, highlight one special detail at a time. Manushi kept her look clean and minimalist with her fitted dress that featured traditional Tenun fabric from Indonesia.
9. Tastefully try a racy trend
Manushi embraced the transculent trend in the chicest, most demure way possible. Instead of scandalous cut-outs or racy panels, she wore a silk satin embroidered Sunaina Khera lehenga set with a beautiful sheer dupatta with tassel details.
10. Sneakers and sweatpants are totally acceptable
Workout clothes can work for way more than just a trip to the gym. Cool accessories like sunglasses and a covetable bag help elevate the look for (slightly) less casual occasions.
Follow @htlifenadstyle for more