Hemline styles for your next dress, from asymmetrical to tea length
Experiment with fashion-forward hemline lengths and styles with the trumpet, mini and ballet styles. Let experts show you how.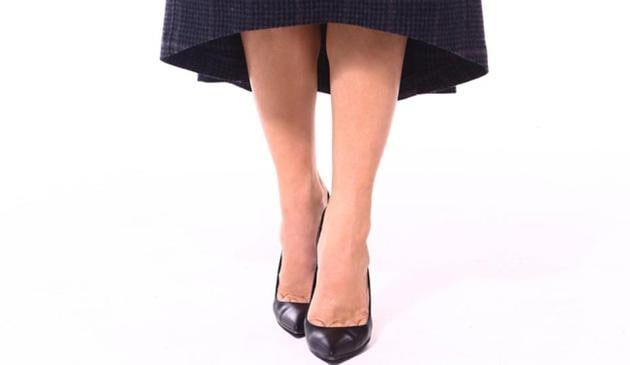 Updated on May 30, 2018 10:33 AM IST
Indo Asian News Service, New Delhi |
Indo Asian News Service
With people getting more experimental with their attires, a number of individuals are trying different hemlines to add glamour to their simple dress or kurta. Try out cuts like wrap, a feminine-sensual hemline like the trumpet or asymmetrical. Bhavya Chawla, chief stylist at Voonik, Siddhant Gupta, founder at Chique, and fashion designer Reynu Taandon, have listed ways on how different hemlines can be explored.
* Wrap: From the plain Jane wrap to the sexy twist wrap, the market holds multiple styles to suit each one of you.
* Trumpet: A feminine-sensual style that skims your hips and thighs and flares out slightly at the hemline which reminds you of the musical instrument after which it is named. With this ultra dainty hemline, wear delicate or strappy feminine or sensual shoes that show a lot of your feet. Boots and shoes with thick ankle straps defeat the purpose of wearing this feminine or sensual hemline.
* Handkerchief: This hemline is all flirty and free. Its whimsical vibes makes it the perfect wear for spring season. Being a versatile hemline it can be worn to work or even a party.
* Asymmetrical: Typically you will see this cut on skirts and fitted dresses in solid colours for both daytime and formal affairs. When worn with a casual skirt, a slouchy boyfriend tee loosely tucked in will balance out the fitted nature of the skirt. Let your shoes shine through a little more with this dress with an embellished sandal.
* Tea length: Starting to differentiate a little more, this cut falls at mid calf, and you'll find it in a multitude of dresses from cocktail to wedding. Depending on the cut of the dress, it will draw attention to the calf and ankles, so be aware of your strong points.
* Mini: Used properly, it can lend an amazing dimension to a dress. Unfortunately, it is most often used improperly and ends up making the wearer look trashy.
* Floor length: This hemline falls just above the floor, and is one of the longer hems in the range of practical cuts. Unless you're getting married, chances are you don't want to wear a dress that is dragging on the floor all day.
* Ballet: This is the next highest, and should brush the ankles when fit properly. We are not talking a big difference from the floor length, but depending on the dress it can make or break the design. Used improperly, it will make the dress look like it doesn't fit rather than enhance the overall silhouette.
* Ballerina: This cut should clear the ankles so the dress hangs above the ankle but below the calf. It's very difficult to classify hemlines unless they are cut properly. A ballerina hem may be a ballet hem on someone who is two inches shorter.
Follow @htlifeandstyle for more
Close Story
Personalise your news feed. Follow trending topics