Tesla CEO Elon Musk's 69-year-old mother is the fashion world's new 'It' model
The modelling world is often accused of worshipping at the fountain of youth. But at the grand old age of 69, Maye Musk, mother of Elon, is having a moment.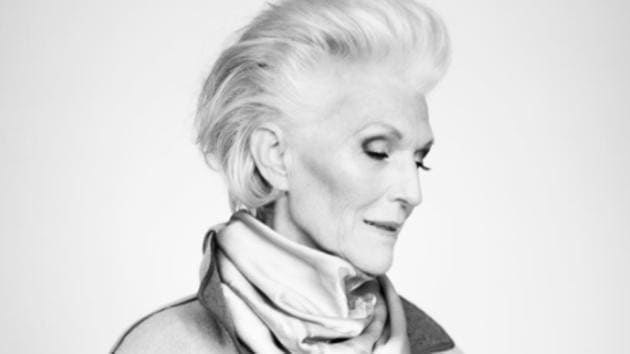 Updated on Sep 10, 2017 02:15 PM IST
Mother of three and grandmother of 10, the silver-haired siren with luminous skin, who frequently breaks into laughter, is walking tall alongside a bevy of younger models at New York Fashion Week. If it helps being the mother of Elon Musk, the most lauded inventor-entrepreneur of his generation, valued by Forbes at $20 billion, then so does social media and the industry's gradual embrace of more diverse models.
She is determined to make the most of her moment in the sun. "Forever — until they stop calling!" she smiles when asked how long she plans to keep working, her 70th birthday looming next year.
Her's has been an extraordinary life. Musk has modelled since the age of 15 in South Africa where she migrated with her Canadian parents as a child. For decades she has worked as a nutritionist. She married engineer Errol Musk and the couple had three children. Elon, 46, is the eldest, but all are remarkable. Kimbal, 44, has founded a chain of farm-to-table restaurants and daughter Tosca, 43, is a filmmaker.
She and her husband separated after nine years of marriage, and the period that followed was not always easy. After some years, she left South Africa and returned to Canada when Elon went there to study. She likes to recall the time she had "three teenagers in a rent-controlled apartment in Toronto," but today she lives in California close to her children and grandchildren.
"I would colour my own hair... and you don't even think of getting out for drinks or dinner with people because you can't afford it," she said. But she always worked, she says proudly. She's appeared on billboards in Times Square in commercials for Virgin America and Target. "Nobody knew it was me because I did not have a name out," she says.
So did being the mother of the CEO of Tesla help her career take off?
She signed recently with IMG — one of the most prestigious modelling agencies in the world — has chalked up magazine appearances and been cultivated by brands known to favour celebrities. Kyeong Ji, who organised a runway show of young Korean designers in which Musk starred Friday, says "of course it is helpful," but neither is it the only reason she was booked. "Her beauty is different, very strong and noble. She has such an ostentatious smile, gracious, strong and a transcending beauty and intelligence... she has every single thing!" Ji said.
Musk has developed something of a following in South Korea since she graced the cover of Vogue Korea. When it comes to her eldest son, she doesn't want to talk but she does confirm with a smile, that she drives a Tesla. And she does recognize that social media, to which she contributes daily on Instagram, "helps a lot" and that clients like booking a model "who has a reputation and is well known."
For more than 50 years, she says, work has been steady. As she neared 60, she decided to leave her hair natural. "I just was tired of coloring," she explains. When it comes to her recent success, other factors, she says are an ageing population and the fact that there is "not much competition" when it comes to models hovering around the septuagenarian stage.
"I appreciate every last bit," she says. "All the people really love us," she says, of how older models are received on the runway. "I think designers are figuring that out... They just want to show there is diversity and that they appreciate older women and why not? Everybody has a mother and a grandmother."
Follow @htlifeandstyle for more
Close Story