Diabetes can increase risk of cancer, reduce chances of survival
Diabetics may be at greater risk of developing cancer and may also have poorer survival after a diagnosis, says a new study.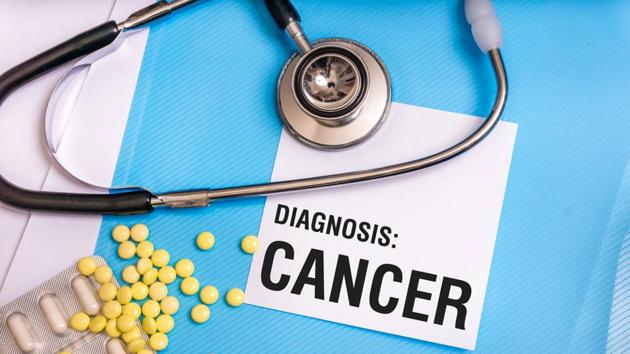 Updated on Oct 04, 2018 03:21 PM IST
Diabetics are at an increased risk of cancer, warns a study. It also suggests that diabetes is linked with poorer survival following a cancer diagnosis. For the most common cancers, individuals with diabetes face a 20% greater risk of developing colorectal cancer and a five percent higher risk of breast cancer compared with their diabetes-free counterparts.
People with diabetes already diagnosed with cancer also fare worse, with a 25% and 29% higher chance of dying following a breast and prostate cancer diagnosis (respectively) than their peers without diabetes.
Hulda Hrund Bjornsdottir, from the Swedish National Diabetes Register (NDR), Sweden, and colleagues found that diabetes was associated with 11 out of the 12 specific types of cancer investigated in the study. Diabetes was clearly linked with higher risk of cancers of the liver (people with diabetes were 231% more likely to be diagnosed with liver cancer than those without a history of diabetes over the study period), pancreas (119%), uterus (78%), penis (56%), kidney (45%), gallbladder and bile ducts (32%), stomach (21%), and bladder (20%).
There was evidence that those with diabetes were at a reduced risk of prostate cancer (18%) compared to their peers without diabetes. The absolute 5-year risk of developing cancer for the cancer sites highlighted in the study ranged from 0.02% for penis cancer to 1.45% for prostate cancer for people with diabetes.
In addition, for individuals with diabetes, mortality was higher for prostate (29% higher), breast (25%), and colon (9%) cancer compared to their diabetes-free counterparts. The authors emphasise that although the relative risk of cancer is increased after diabetes, the absolute risk increase is low. "Our findings do not suggest that everyone who has diabetes will go on to develop cancer in later life," said Bjornsdottir.
The findings also suggest that cancers of the pancreas and lung are a growing problem in people with type 2 diabetes. Over a 10-year period, diabetics showed a 38% greater increase in new cases of pancreatic cancer, a 30% greater increase in lung cancer incidence, whereas there was a 26% decrease in uterus cancer incidence compared to their peers without diabetes. For the other cancer types highlighted by the authors, incidence remained similar in people with and without diabetes over the study period.
"Diabetes and cancer share certain risk factors that might contribute to these associations including obesity, smoking and diet are examples of likely key factors," said Bjornsdottir The findings were presented at European Association for the Study of Diabetes (EASD) Annual Meeting.
Follow more stories on Facebook and Twitter: @htlifeandstyle
Close Story
Personalise your news feed. Follow trending topics