Gurgaon: CyberHub, Ambience Mall change entrance to beat 500-metre SC liquor ban
Updated on Apr 04, 2017 09:32 PM IST
Developers innovate, allegedly flout rules to measure distance of bars and pubs from highways..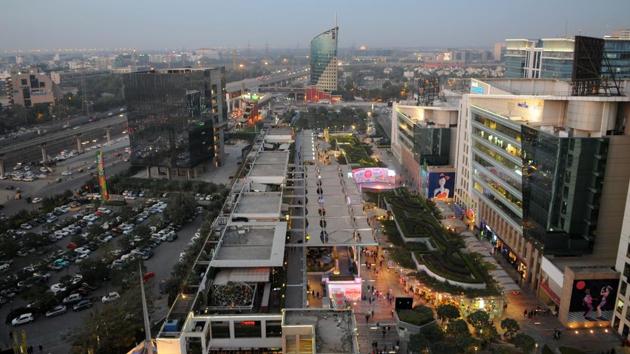 To circumvent the 500-metre liquor ban on pubs, bars and restaurants, the developers in Gurgaon are changing the entrance to their properties; making motorable distance more than 500 metres and moving these establishments out of the purview of the Supreme Court order.
This is in violation of the sanctioned plans and maps approved by the department of town and country planning. However, insiders say that the developers are ready to take the risk as there is no other way for them to avoid the ban.
The excise department, meanwhile, said the process to measure the motorable distance of the bars and pubs will begin on Wednesday.
At the Ambience Mall, the developer has closed the entrance to the Leela Ambience Hotel and visitors will now have to drive around the residential complex before entering the hotel. This has also hit the entry to the Ambience Lagoon apartments and invited the ire of the residents.
"We have complained to the police and DTCP officials but nothing has been done. Fast moving luxury cars and commercial traffic is now moving in front of our complex. Children and elders can't go out on the road," said Sanjay Lal, member of the RWA executive committee.
Liquor sales at bars and pubs in Cyber Hub and Ambience mall are major crowd pullers and generate huge revenue for these properties. The bar/pub owners in Sector 29 also want HUDA to block entry to one of the roads so that the motorable distance can be increased. "We have invested crores in setting up these facilities. The government should now help us," said a bar owner, preferring anonymity.
Similarly, the entrance to Cyber Hub near Rapid Metro station next to Shankar Chowk has been moved to ensure that the motorable distance is more than a kilometre from NH8.
More than 150 bars and pubs in Gurgaon have been hit by the Supreme Court's ban on liquor sale within 500 metres of state and national highways.
HC Dahiya, excise commissioner, west Gurgaon, said that the motorable distance from the edge of the road will be the criteria for renewal of licences.