Gurgaon to get 15-20MGD extra water this summer
Updated on Apr 03, 2017 12:00 AM IST
Huda will soon supply the extra water to meet Gurgaon's water demand during summer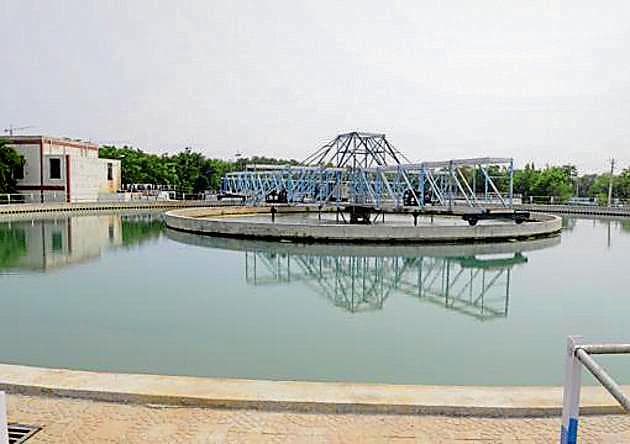 The Haryana urban development authority (Huda) will soon supply an extra 15 to 20 MGD (million gallons a day) water to meet the city's increased demand during summer. The extra water will cater to sectors and areas located north of the national highway 8. These areas include sectors 9, 9A, 4, 7, 7-Extension, 21, 22, 23, Palam Vihar, Bajghera, Sheetla Mata Road and several other municipal localities that are facing a water shortage.
Huda officials said a separate 15-km underground water line has been laid from the Basai water treatment plant to connect these localities. The line will start supplying water soon.
Vijender Singh Malik, sub divisional officer (SDO), Huda, said, "The separate line has been laid to augment water supply, especially in summer when the water demand is high. We hope the additional 15 to 20 MGD water in addition to the 70 MGD water supplied by Huda at present will be enough. Gurgaon's water demand increases every year and that is why augmentation was essential."
Officials of Huda and Municipal Corporation of Gurugram (MCG) held a meeting a week ago regarding complaints of water shortage in the city.
Colonel (retired) RL Mann, of Sector 21, said, "The water supply crisis is taking place because of short supply of water and because of operational fault. Water does not reach certain pockets and is low in pressure in several other pockets. We are afraid this summer will be a disaster."
Vikas Malik, executive engineer, MCG, said, "Huda has to increase its water supply as many areas continue to get low water supply from our end as we often have less water than required. Residents are of the view that the MCG is responsible for this situation, but that is not true. We hope the crisis will be resolved with the 15-20 MGD additional water."
Personalise your news feed. Follow trending topics