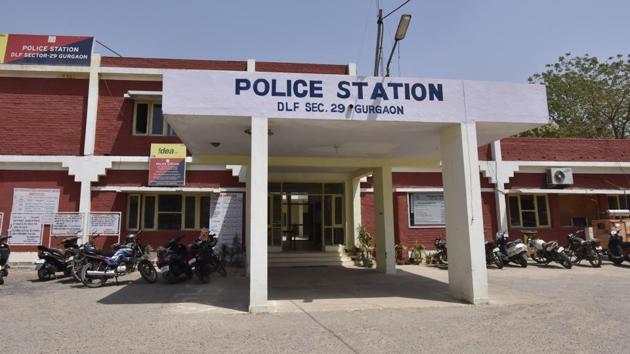 Man held for trying to steal bike from Sector 29 police station
Ashish Kumar, an unemployed youth living in Indra Colony in Jharsa village, just walked into Sector 29 police station and tried to flee with an impounded bike.
UPDATED ON APR 13, 2017 11:00 AM IST
In a dare devil attempt, a man tried to steal an impounded bike from Sector 29 police station on Monday. However, the alert cops foiled his attempt, and he was held.
The accused, identified as Ashish Kumar, a resident of Indra Colony in Jharsa village, walked into the police station at 10.30 am on Monday. He went straight to where the impounded vehicles were kept.
ASI Sanjay Kumar said that he was sitting in office, when the youth walked into the station. "There is a transparent glass in the office through which I saw him sitting on the bike and trying to take it outside. Alarmed, I ran outside and caught hold of him," Kumar said.
Shakti, the sentry at the police station, too acted promptly and ensured that the accused could not flee with the bike.
He was stopped at the station gate. On questioning why he was taking the bike, Ashish initially told the police that he owned the bike. He reportedly told the police officials that he paid the challan at traffic tower, and hence, was taking his bike from the police station.
"His replies were fidgety and this raised our suspicion. We asked him to come inside the station to show the documents and challan papers. Initially, he kept repeating that he had forgotten to bring the papers. When we questioned further, he admitted that he had come to steal the bike," the ASI said.
The man was subsequently arrested. Investigating officer Manoj Kumar said that Ashish Kumar was unemployed. His family originally hailed from Sailani village in Jhajjar district.
As per the police records, the bike that was being stolen was impounded on April 2. Police officials said that a case of theft has been registered.
Close